Suicide Squad villain: 'You will find out who the adversary is' says producer
'There's multiple adversaries that the Squad has to contend with,' says Richard Suckle.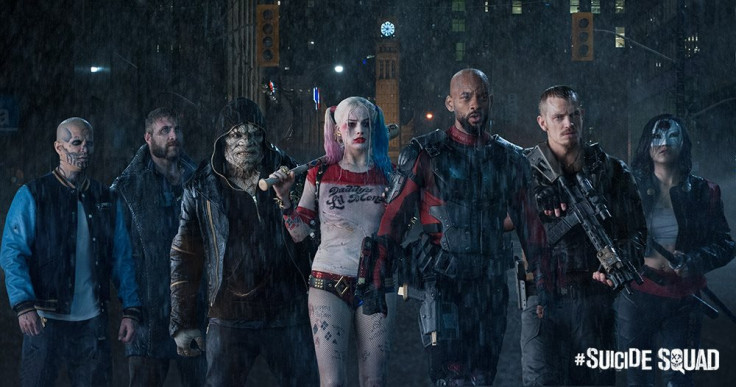 Suicide Squad is all about supervillains recruited by the government for a special mission, but there is little know about who the main villain will be in the movie. Judging by trailers, it seems like Task Force X will go up against The Joker and Enchantress, but a new report suggests there will be a bigger adversary that the team of misfits will have to deal with.
According to ComicBook, Suicide Squad producers are calling the main villain "The Adversary". Producer Richard Suckle told the website, "Oh, you will find out who the adversary is, that is for sure. You will find out not only who the Adversary is but why they exist, who is part and parcel and who is behind them. You will definitely find that out in this movie for sure."
On the other hand, producer Andy Horowitz hinted at "multiple adversaries" in the upcoming DC movie and said, "There's multiple adversaries that the Squad has to contend with over the course of the movie of which the Joker is one of them."
Earlier, director David Ayer had said "Eyes of the Adversary" would be the main villain in the film. Nonetheless, Warner Brothers recently released a detailed synopsis for the movie, which confirms that the movie will pick up from the events of Batman V Superman: Dawn Of Justice. Below is part of the synopsis.
Suicide Squad takes place in a post-Superman world, following the events of Dawn of Justice, as the government grapples with how to respond the next time an alien visits Earth with less noble intentions than the Man of Steel. The answer, according to ruthless intelligence officer Amanda Waller (Viola Davis), is to recruit society's most vile criminals, armed with lethal skills and superhuman powers. Her first target is possessed archaeologist June Moone/Enchantress (Cara Delevingne).
The movie will release on 5 August in the US and stars Will Smith, Margot Robbie, Jared Leto, Jai Courtney, Joel Kinnaman, Cara Delevingne, Viola Davis, Adewale Akinnuoye-Agbaje, Adam Beach, Jay Hernandez and Karen Fukahara.
© Copyright IBTimes 2023. All rights reserved.