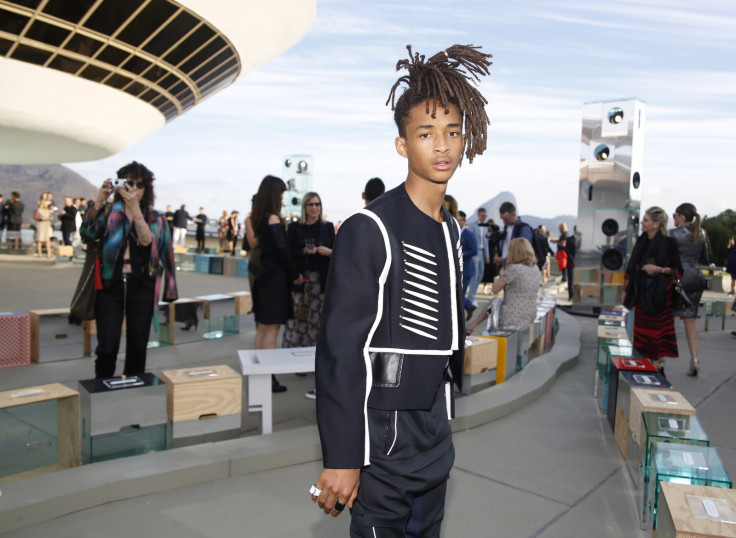 The Karate Kid is all grown up. Jaden Smith who played a little boy in Harald Zwart-directed movie turned 18 years old on 8 July. Proud father Will Smith took to Facebook, to wish his son many happy returns of the day, with an honest message and a throwback picture.
Sharing a picture of Smith holding Jaden as a baby, the After Earth actor wrote, "Happy Bday, Jaden! You're 18 years old today. And I'm still tryna figure out what the hell I'm doing. : -)"
Wife Jada Pinkett Smith also wished her son with a throwback image of her holding a little Jaden, alongside a heartfelt message. She wrote, "Jaden, You are the prince of my heart. I have no doubt that you were born to me to show me how deeply I can love. You are one of the brightest lights of my life. You are my son, my friend, a walking embodiment of my soul, my treasure.
She concluded the post saying, Happy Birthday Mr.18:)))) –Ma "
Jaden Smith celebrated his 18th birthday by dropping a new track called Labor V2. In the song he raps about being a confused teen, as the track opens with two-minute string instrumental, followed by repeated lyrics "eighteen, eighteen, eighteen, yeah."
A confident Jaden then raps, "Confused teen, and I might be/ In between an innovator and a hype beast/ And I know you don't like me."
Along with name-checking Miley Cyrus and crowning himself the "Young Calabasas kingpin" as he raps, "Man these jokers probably think I'm Miley. Confused teen, man, I might be. In-between innovator and a hypebeast and I know you don't like me, and it's just 'cause you just like me. I chose not to wear the wife-beater with the Nikes and the white T, now everybody wearing tight jeans."
The 18-year-old actor continues, "And how many times am I telling them/ Just because you see the melanin doesn't mean that I'm a felon/ I'm here to show you the intelligence."