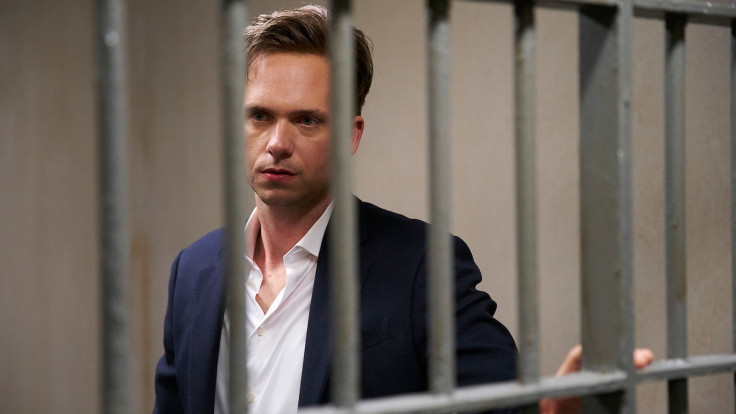 Suits will return with season 6 on 13 July at 9pm EST on the USA Network. But before the premiere of the upcoming season, here is a recap on what had transpired in season 5 and what could be in store for fan favourite characters including Harvey Specter, Mike Ross, Rachel Zane, Donna Paulsen.
Warning: Potential spoilers ahead, proceed at your own risk
Mike Ross's decision and prison blues
Mike made the biggest decision of his life in the season 5 finale. He called off his wedding with Rachel, and was sent to a Federal prison for two years on charges of fraud. This decision could reverberate throughout season 6 and would be trading in his three-piece corporate suit for a prison jumpsuit. The former lawyer will experience harsh realities of life behind bars in the season 6 premiere episode.
As for when Mike would get out of prison, here is what Patrick J Adams had to say: "All I know is what we shot so far and I'm still in prison. They're committing to it. We're committing to it as a full storyline. Do I think it's going to be a full two years' worth of the show? My guess is probably not."
Harvey Specter's guilt
Suits season 1 opened with Harvey Specter hiring Mike Ross as his associate, even after knowing that he does not have a law degree. Throughout season 5, Harvey did everything to save his protégé, but he was unsuccessful in his attempt, as Mike had already made up his mind about going to prison.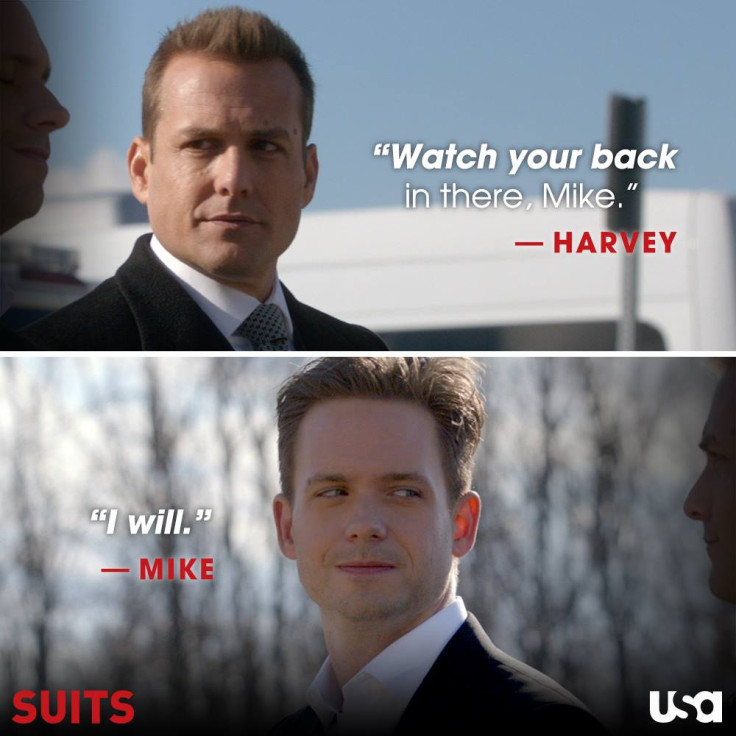 The last scene between Mike and Harvey outside prison was particularly emotional.
Mike: It's not your fault Harvey. I have made my case, convinced you to hire me.
Harvey: I was the one who made the call,
Mike: You were. But it doesn't matter. Cause even knowing how it all turned out... I'd do it again.
Harvey: I guess I would too, cause I never thought in a million years I'd meet someone dumb enough to be willing to go to prison for me.
Mike: Donna always said you were looking for another you. I guess you found one. I guess it's time to get busy living and get busy dying.
Harvey: Watch your back in there, Mike
Mike: I will
Season 6 will find Harvey trying to find a way to get Mike out of prison, and also deal with the fallout at Pearson Specter Litt, which has become a ghost town after Mike's decision. In one of season 6 promo videos, Harvey says, "We all know I got us into this mess. It's time for me to get us out of it."
Rachel Zane's life without Mike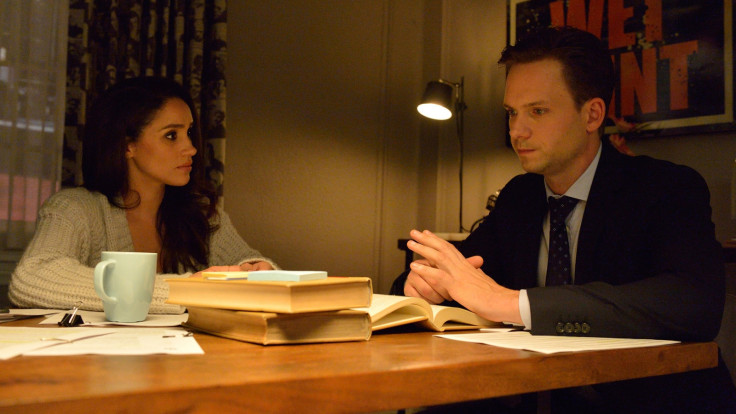 In the season 5 finale of Suits, fans saw Mike leave Rachel Zane at the altar, as he wanted her to finish her law degree and fulfill her dreams of becoming a lawyer. Actor Patrick J Adams was of the view that this separation will be great for Rachel. He said, "We've shot a couple of scenes together, and those were great to be reconnected with Meghan for a little bit, but ultimately, for Rachel, it's a great season because she's separated from Mike. Her story is not about how she can service Mike or take care of Mike or keep Mike's secret or be mad at Mike."
"She is not a character that is directly related to Mike anymore and I think we need more women on the screen and we have such powerful women on our show, so to finally get to see Rachel dealing with her own situation, being at school, dealing with a case at school that's very important that she takes on, she is on her path right now," he added.
Pearson Specter Litt in shambles

As Mike entered prison on charges of committing fraud, the partners at the law firm defected, leaving Harvey, Jessica, Louis, Donna and Rachel to pick up the pieces. In the final scenes of Suits season 5, Jessica was seen entering the PSL firm only to find it empty. In a promo for season 6, Jessica Pearson is seen telling her partners, Louis Litt and Harvey, "We are being sued for every case Mike Ross has ever touched!"
Meanwhile, a report in TV Line states that Harvey's law firm will have to be rented out. Adams teased, "They [Pearson Specter Litt] need to rent out the offices to a bunch of financial whiz kids, so that [provides] a lot of opportunity for some funny stuff to come back in. Louis has some great storylines, so he's bringing the comedy."