Suits' Patrick J Adams says he deleted Instagram account after snap with Meghan Markle sparked fan frenzy
'I live in a world where you can't post things about Meghan,' Adams said jokingly.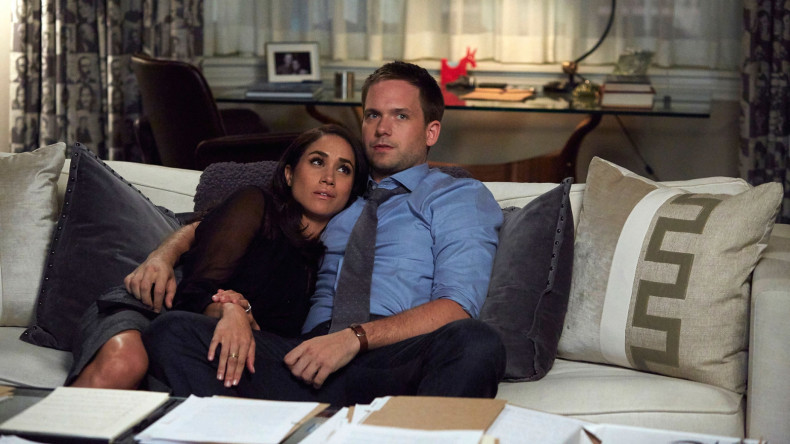 Suits star Patrick J Adams is coming to terms with the fact that he cannot share anything about Meghan Markle on social media after a snap he posted with Prince Harry's girlfriend caused quite a stir.
Adams, who plays Mike Ross on USA Network drama Suits, posted an old photo of Markle playfully kissing him on the cheek on the show's set. "Ross and Rachel – the next generation," he captioned the image, which was posted on 4 August for Meghan's 36th birthday, and referenced the famous Friends couple.
However, the "innocent" photo caused a social media frenzy, following which Adams deleted his Instagram account altogether. The actor is finally opening up about the photo debacle in an interview with Esquire.
The 36-year-old told the outlet, "I'm not good at it, I overthink every post that I put out and the ramifications and who'll be listening and how it'll be received. I posted this old photo I had found of Meghan and I on set. "
He continued, "I went to bed, and woke up in the morning and realised 'Oh, yeah. I live in a world where you can't post things about Meghan.' I had this onslaught of people retweeting the thing, people thinking it was a recent picture, and I just thought, 'What the hell is going on?'"
Adams, who is married to Pretty Little Liar star Troian Bellisario, was shocked when the shared snap quickly took a "twisted" turn.
The Legends of Tomorrow star revealed, "It was such an innocent moment of sentimentality that was twisted into something totally different. It made me feel like... why put myself through this? We're like brother and sister, it's not like it was lurid or anything, but it just became a story that people wanted to talk about."
Adams and Markle – who has been dating the 32-year-old Harry for almost over a year now – play an engaged couple, Mike and Rachel Zane, in the legal drama.