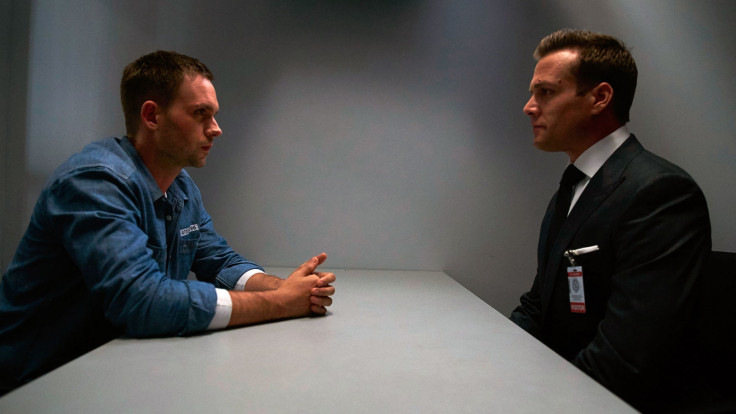 Actors Gabriel Macht and Patrick J Adams are fixing their ties for another season of hit legal drama suits. Season 7 of the hit American show will comprise 16 episodes in 2017 that will surpass its impressive 100-episode mark, meaning it is now the longest-running series on the USA network. Viewers will surely not object.
News of the renewal comes as the drama series moves through its sixth season where ersatz lawyer Mike Ross (Adams) is behind bars for signing a plea deal admitting that he is not in fact a lawyer.
His colleagues at Pearson Specter Litt are fighting to keep the law firm alive following the mass departure at the end of season 5. Last week's season 6, episode 4, garnered 1.78 million viewers, an improvement from the week before at 1.65 million.
The show follows Mike's attempts in succeeding as a full-blown New York attorney without having actually attended law school – with the overall message being that there's no cheating hard work and dedication in the real world.
Many viewers are speculating if Mike will be released from prison this season 6, but he may be left to serve his time in full. One fan expressed their dismay about Mike's imprisonment, tweeting: "I'll always love @Suits_USA obviously, but I really hate this story line of Mike in prison. I miss the first two seasons so much #Suits," while another wrote: "I really hope they do this Mike in prison storyline quickly because I can't deal with 2 years of this #Suits."
The series airs Wednesdays at 9pm and was created by Aaron Korsh, who is executive producer with Doug Liman, David Bartis, Daniel Arkin and Muirragui. Since it began in 2011, it has been nominated for several awards – with Adams being up for Outstanding Performance by a Male Actor in a Drama Series at the 2012 Screen Actors Guild Awards.