Sunderland star Stephane Sessegnon has quelled talk that he will leave the Stadium of Light this summer, amid reported interest emanating from Liverpool.
Liverpool were linked a move for the 28-year-old during the January transfer window, speculation fuelled by reports suggesting the attacking midfielder was still struggling to adjust to life in the north east.
But the Benin international has reassured Sunderland fans that his future lies with the club, confident that his former personal issues are now a thing of the past.
"The issue with my family is settled now," Sessegnon told the Northern Echo. "Two years ago when I arrived, sometimes my family wasn't here, but now it's fine.
"They live here now and the problem is completely finished. Even then (last summer) through, I never gave it (leaving the club) a thought. I didn't think about it and I didn't think about was being said about me."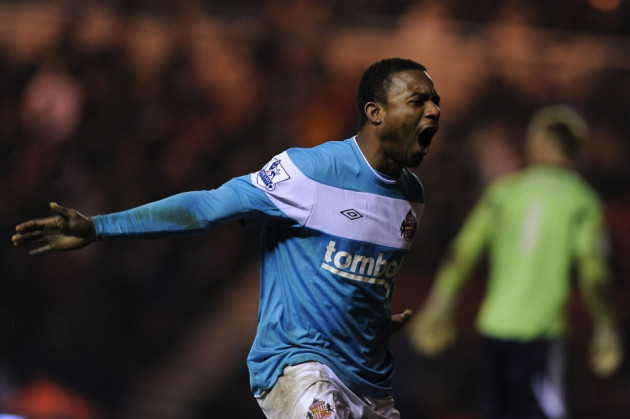 After looking like a beaten side for so many months, a resurgent Sunderland have impressed in recent weeks, a change of form that has coincided with that of Sessegnon. The former Paris Saint Germain attacker has scored in Sunderland's last two games, helping Paolo Di Canio's side pick up a hugely important six points.
The Mackems would take massive strides to securing their Premier League status with another win in their clash with Aston Villa on Monday night, something Sessegnon is desperate to do after an uninspiring season for the club.
"When we started the season, the ambition was to be in the top ten," he continued. "After we played in the first few games we maybe looked higher, but then it became difficult.
"Now, we have changed coach and the first ambition - the only ambition - is to stay in the Premier League. Now we are playing well, if we win one more game, I think we are safe. After that, we will just take happiness in staying in the league and take enjoyment from it."
Following their trip to Villa Park, Sunderland welcome Stoke City and Southampton to the Stadium of Light in their next games, before travelling to take on Tottenham Hotspur at White Hart Lane on the final day of the season next month.