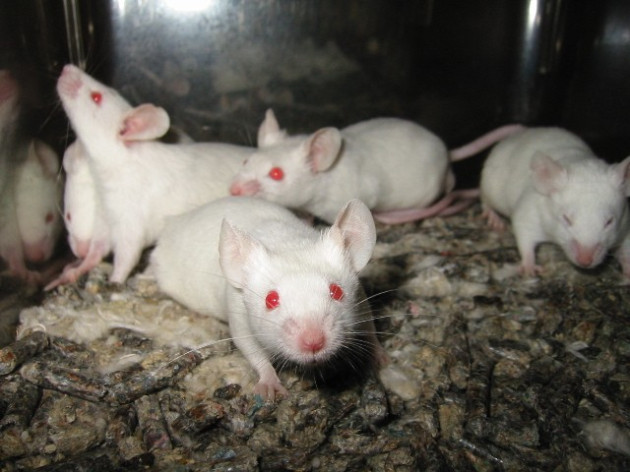 Thousands of mice used in medical research have drowned after Super Storm Sandy flooded a hospital in New York this week.
The hordes of mice, which drowned in the flood at New York University [NYU] Hospital's Smilow building, had been genetically modified for clinical research and had taken years to produce, a researcher told the website.
Years of clinical studies has also been destroyed after the power that drives laboratories in the Smilow building cut out.
According to the Daily News, the building lost power at 8.30pm on Monday. Precious enzymes, antibodies and DNA strands created by scientists, and stored at specific temperatures, are likely to have been destroyed.
It is thought this will set scientists at the institution back many years.
A source said: "This does not equate to a loss of life, but it is extremely disheartening to see years of research go down the drain."
While Smilow was losing years of research, the neighbouring Langone Medical Centre had to evacuate its 300 patients to nearby hospitals on Monday night and Tuesday morning.
A statement from the hospital said: "We worked closely with the FDNY, NYPD, Office of Emergency Management, and accepting hospitals throughout this process and thank them for their immediate assistance.
"We also thank our dedicated faculty, staff, and medical students for their tireless efforts during the storm.
"At this time, we are focusing on assessing the full extent of the storm's impact on all of our patient care, research, and education facilities."
NYU now plans to investigate how the hospital experienced a double power outage which led to the evacuation. It is looking into how its emergency power supply failed during the storm.