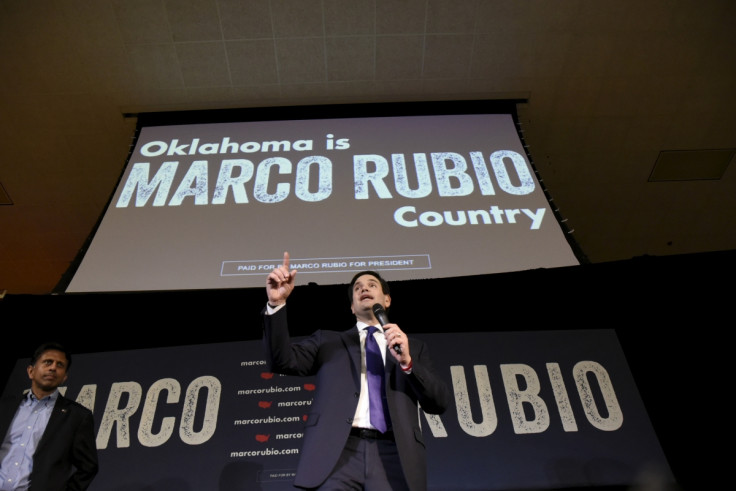 The Super Tuesday primary in states in the South—Alabama, Arkansas, Georgia, Oklahoma, Tennessee, Texas and Virginia—are called the SEC primary. The name is refers to the Southeastern Conference (SEC), a collegiate athletic conference.

There are 865 delegates at stake for Democrats, while Republicans will be vying for 595 delegates. These delegates represent about a third of what Democrats need (2,382) and about half of what Republicans need (1,236) to win the nomination.

Fourteen states participate in Super Tuesday, as well as American Samoa. The small US territory will hold its Democratic caucus on 1 March, with six regular pledged delegates and four additional super delegates. Residents of American Samoa, who are considered US nationals but not US citizens, can vote in the presidential primaries but not in the general election.
The first Super Tuesday was held in 1988 to reduce the influence of the so-called "Iowa syndrome".
In 2004, only 10 states participated in Super Tuesday. That number expanded dramatically to 24 in 2008, making it the largest Super Tuesday in history. This year, 14 states will participate from the East Coast across to Alaska on the West Coast.
Winners of Super Tuesday primaries and caucuses typically go on to win their party's nomination. This year, Republican Donald Trump and Democrat Hillary Clinton are expected to sweep the Super Tuesday states. Both candidates have won three other states. Trump won New Hampshire, South Carolina and Nevada, while Clinton won Iowa, Nevada and South Carolina.
In 2008, Democratic candidates Hillary Clinton and Barack Obama found themselves nearly tied with 834 delegates and 847 delegates won respectively. Obama would go on to win the party's nomination and is serving his second term in office. Clinton, meanwhile, is having a second go at the Democratic nomination and seems poised to win.

There are seven candidates—five Republicans and two Democrats—participating in this year's Super Tuesday. Donald Trump leads the GOP, followed by Ted Cruz, Marco Rubio, John Kasich and Ben Carson. Hillary Clinton will face off against Vermont Senator Bernie Sanders.

Five states and one US territory will hold their primaries and caucuses in the days following Super Tuesday. Kansas (caucus), Kentucky (Republican caucus), Louisiana (primary), Maine (Republican caucus) and Nebraska (Democratic caucus) will be the next states on 5 March. Maine (Democratic caucus) and Puerto Rico (Republican primary) will host their events the following day on 6 March.