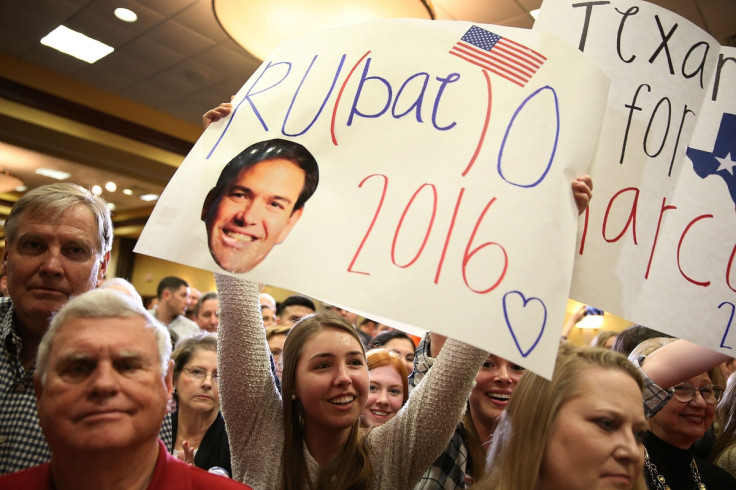 On 1 March, the remaining seven presidential candidates will face their biggest hurdle of the 2016 presidential primary election: Super Tuesday. With four states behind them, the Republican and Democratic candidates will fight to win the support of voters in 14 states. Several states will hold primaries and caucuses for both parties, while three states will only hold Republican caucuses.
States involved
Nine states across the US will hold their primary elections for both Republicans and Democrats: Alabama, Arkansas, Georgia, Massachusetts, Oklahoma, Tennessee, Texas, Vermont and Virginia. Texas will be of utmost importance for Texas Senator Ted Cruz, who is hoping for home court advantage. Democrat Bernie Sanders will seek the same in Vermont, where he is a senator.
Minnesota will be the lone state holding caucuses for both parties, while Alaska, North Dakota and Wyoming will be holding caucuses for Republicans only and Colorado will hold a caucus for Democrats only.
Democrats will hold their caucuses in Alaska on 26 March, in North Dakota on 7 June and in Wyoming on 9 April. Republicans will not hold a caucus in Colorado, instead allowing delegates to choose their preferred candidates during their state convention on 9 April.
Delegates at stake
At the moment, Democrat Hillary Clinton and Republican Donald Trump lead the way with the most delegates and higher poll averages. Super Tuesday could help push both candidates one step closer to nabbing their respective party's nomination. Democrats need to get 2,382 to win the nomination, while Republicans need just 1,236.
With three states out of the way, and South Carolina expected to be another big win, Clinton leads Sanders with 505 delegates to his 71. Trump also leads the other four GOP candidates with 82 delegates. Ted Cruz and Marco Rubio follow behind with 17 and 16 delegates each respectively, while John Kasich and Ben Carson each have less than 10 delegates.
There are a number of delegates at stake on Super Tuesday. Delegates for each state and party break down as follows:
Delegates for Super Tuesday
Alabama: 60 (Democrats) and 50 (Republicans)
Alaska: 28 (Republicans)
Arkansas: 37 (Democrats) and 40 (Republicans)
Colorado: 78 (Democrats)
Georgia: 117 (Democrats) and 76 (Republicans)
Massachusetts: 116 (Democrats) and 42 (Republicans)
Minnesota: 93 (Democrats) and 38 (Republicans)
Oklahoma: 42 (Democrats) and 43 (Republicans)
Tennessee: 75 (Democrats) and 58 (Republicans)
Texas: 251 (Democrats) and 155 (Republicans)
Vermont: 26 (Democrats) and 16 (Republicans)
Virginia: 109 (Democrats) and 49 (Republicans)
Total at stake: 1,004 (Democrats) and 595 (Republicans)
Start times
Each state has different rules for the primaries and caucuses. Most caucuses will begin in the evenings, while primary election voting will begin early in the day for most states. Expect results to begin rolling after 8pm EST when polls begin closing. Complete results, however, may not be available until the early morning hours of 2 March.
For a complete breakdown of all upcoming primaries and caucuses, check out our primary and caucus schedule.