Superman ecstasy: Suffolk police offer drug amnesty after 4th suspected death from lethal batch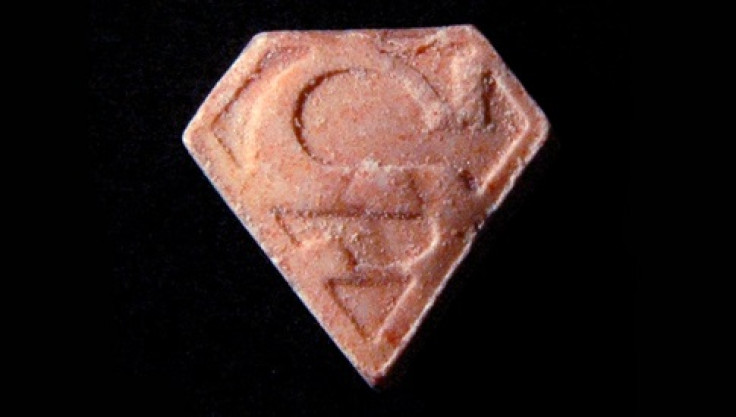 Suffolk police have offered a drug amnesty after four men are thought to have died from a "highly dangerous" batch of ecstasy pills featuring a Superman logo.
The effort to remove the class A drug from the streets comes as West Mercia Police said a 27-year-old man had been found dead at a house in Ketley, Telford, Shropshire, at around 1.45pm on Thursday (1 January).
He is the fourth person in just nine days whose death has been linked to the pill, a red triangular tablet with a Superman motif.
Police are linking the deaths of two men in Ipswich - a 22-year-old man in Bramford Lane on Christmas Eve and a 24-year-old man in Provan Court on New Year's Day - to the drug and are investigating links to a third death, that of a 20-year-old man in Chestnut Close, Rendlesham, also on 1 January.
One of the men who died from taking an ecstasy pill in Suffolk has been named as 20-year-old labourer John Hocking, while a second man, aged 24, who died in Provan Court, Ipswich, the same day, is thought to originally be from Lithuania.
Another man from the same address was admitted to hospital and his condition was said to be "improving".
The death of Justas Ropas in Ipswich on 24 December has also been linked to the pill.
The potentially lethal tablets are thought to have claimed the men's lives partly because they contain more PMMA, a stimulant that takes longer to kick in and could therefore encourage users to up their dose of the drug.
The drug amnesty will be temporary and applies only to the ecstasy batch. Superintendent Louisa Pepper, from Suffolk Police, told Sky News: "Please don't be worried about any sort of prosecution because we genuinely just want [the drugs] off the streets.
"These are potentially so dangerous we need to remove them from the streets to prevent further deaths."
© Copyright IBTimes 2023. All rights reserved.