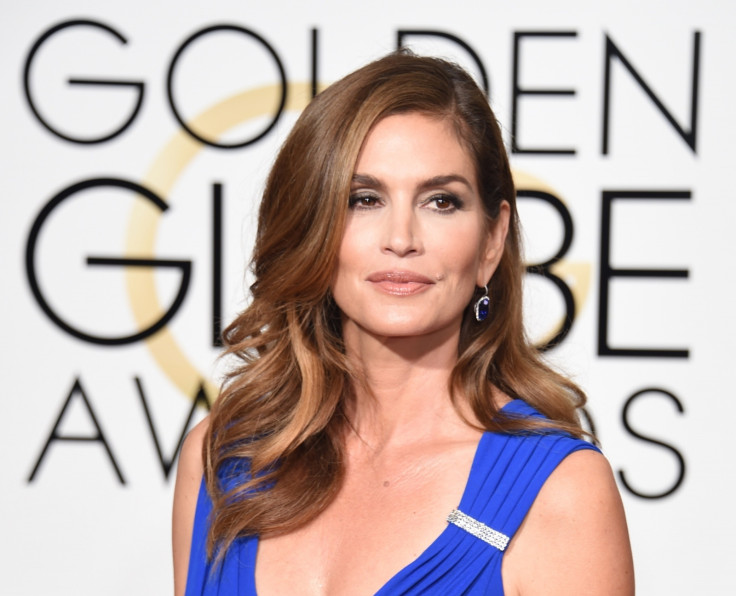 Cindy Crawford has slammed social media trolls for pointing out that she is getting older.
The 51-year-old, who rose to fame in the Eighties alongside fellow original supermodels such as Naomi Campbell, Christy Turlington and Linda Evangelista, said she doesn't need to be reminded that she is ageing.
She told People: "I guess I don't have a choice. My only thing is that no one on social media needs to point out how I'm ageing. I know. The aspect of our society that wants to criticise everyone else saddens me."
The mother-of-two said that she ignores her critics and maintains a positive outlook about her appearance, Mail Online reports.
"I feel so fortunate. I am strong. I work out. I am healthy. I try to focus on that as opposed to picking myself apart," she explained.
Crawford - who has a daughter Kaia, 15, and 17-year-old son Presley with her husband Rande Gerber - is often compared with her daughter, who is following in her supermodel mum's footsteps after signing with IMG Models. Despite what the trolls might say, the catwalk icon is often hailed for her age-defying looks and her natural, make-up free skin.
"That's one of the advantages of taking care of your skin - you don't feel like you have to cover it up with make-up," she explained. "I don't want to only present myself in one way, so when people see me in person, they're like, 'Wow, she looks nothing like her pictures.' "
After almost four decades of magazine spreads, runaways and high-end campaigns, Crawford retired from the world of fashion when she turned 50 in February 2016.