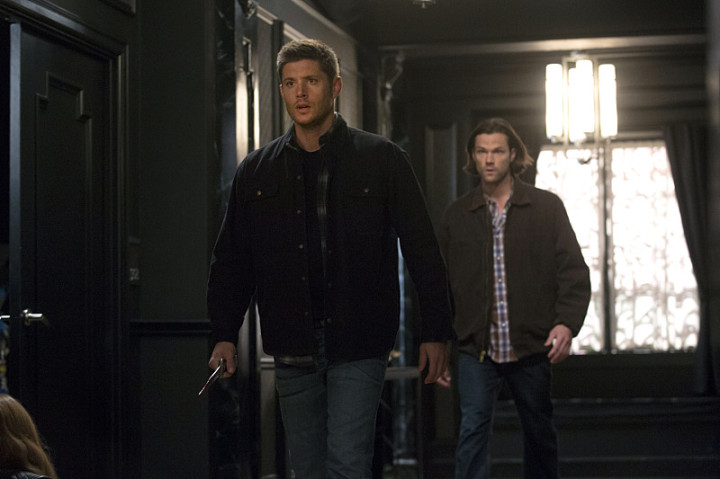 Supernatural season 10 returns with an all new episode on Tuesday, 25 November at 9pm ET on The CW.
The seventh episode is titled Girls, Girls, Girls, where the Winchester brothers come across a brothel of witches, when Dean registers himself on a dating app.
Click here to watch the episode online.
The official synopsis reads:
In the previous episode, Ask Jeeves, Sam and Dean solve a murder mystery, involving a shapeshifter maid, and Sam worries about the Mark of Cain's effect on Dean.
A new sneak peek shows Sam finding out about Dean's account on a dating app making fun of his username "Impala67" and warning him about the troubles with the dating app before personally meeting his brother's hot date Shaylene.
Watch the promo and sneak peek below.