Awkward Season 4 Finale: Who Will Matty Choose - Jenna or Gabby? Watch 'Sprang Break Part 2' Online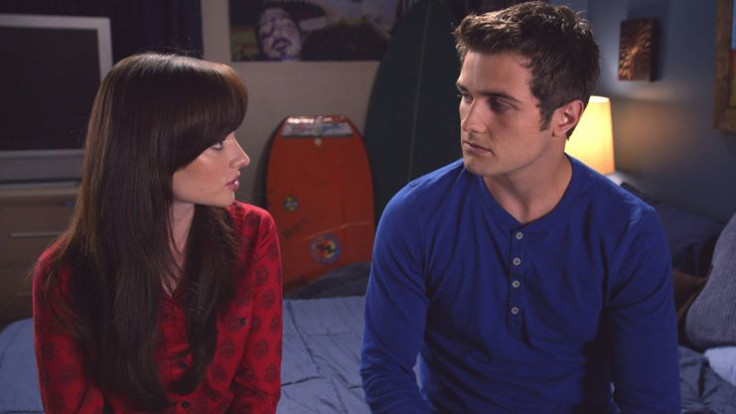 MTV's teenage drama Awkward season 4 finale airs today, 25 November at 10 pm.
The 21st episode will be a continuation of events from the previous episode and is titled, Sprang Break part 2.
The finale will either jumpstart Jenna and Matty's romance or end the possibility of their reunion forever.
The official synopsis reads: "Sex, secrets and shenanigans occur at Ally's rental beach house in Rosarito, Mexico."
Click here to watch the episode online.
In the previous episode titled Sprang Break part 1, Jenna Matty and others enjoy spring break at Ally's rental beach house in Rosarito, Mexico.
In tonight's episode, we are going to see Matty going out on a fishing trip with his biological dad. Matty's dad talks about how wonderful Gabby is and how she stuck around with him and helped find him.
He says, " she is a keeper," pointing towards Gabby.
But Matty knows it wasn't Gabby who did this. It was Jenna, and this may probably raise a few questions about how he really feels about her, and whether he is with the right person.
Also, in the new promo, we see Jenna out on a date with a new guy. He tells Jenna, "I have only known you for a couple of days, but I see a strong girl in front of me, with a big life ahead of her."
The promo jumps to Matty looking for Jenna, when her mom says, "You had your chance".
The biggest cliffhanger for this finale is going to be whether or not Matty realises who he cares for – Jenna or Gabby?
© Copyright IBTimes 2023. All rights reserved.