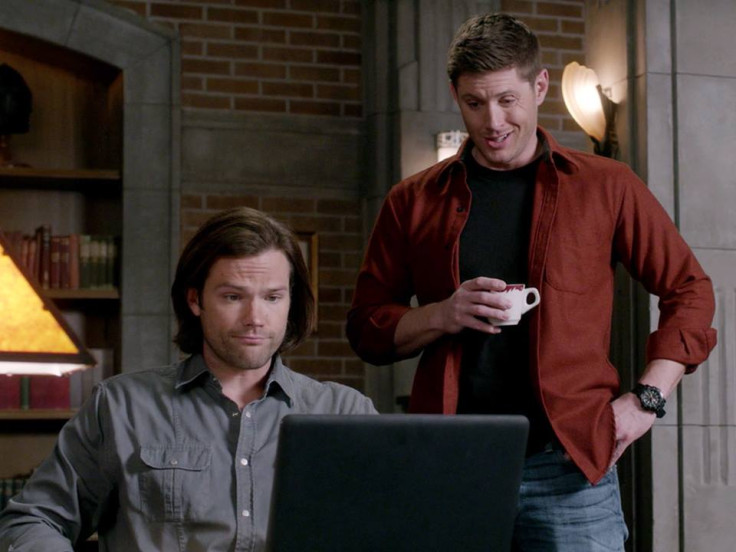 Brace yourself for the return of Death, as he will feature in the finale of Supernatural season 10.
New photos from the sets of the show confirm the return of Julian Richings as Death. The finale episode is titled My Brother's Keeper and will air on 20 May.
#death #supernatural #yvershoots pic.twitter.com/nrGfpG7OTY

— Cynister Threads (@CynisterVixen) April 11, 2015
Death may be the nicest horseman to ride out of the Apocalypse, but the very nature of his job instills a creepy feeling about his personality. And CW is gearing for its most "traumatic" finale, since season 5.
Earlier in episode 18, fans saw Castiel getting his grace back, but lost track of Metatron. Charlie found the Book of the Damned that brought along a lot of trouble. Then Dean pointed out that the book was calling out to him to do bad things and he asked Sam to burn it.
Although the end of the episode saw a rare happy moment for the Winchester brothers, with the entire group coming together and Charlie and Castiel enjoying pizza, Sam managed to keep a devastating secret from his brother.
Even after Charlie asked Sam to destroy the Book of the Damned, the latter did not burn it, but instead turned to Rowena for help to getting rid of Dean's mark. Going by the witch's reputation, Sam may have to pay a hefty price for the favour asked.
Meanwhile, Misha Collins who plays Castiel also teased that "enormous sacrifices" lay ahead as the angel and Sam (Jared Padalecki) race to save Dean (Jensen Ackles) from the murderous effects of the Mark of Cain.
Collins told Variety: "We are all buying into the desperate schemes; they all are not giving up at this stage of the game, and are hell-bent on finding a resolution to Dean's dilemma. And that really becomes a central storyline for the rest of the season, that's what the finale is building towards — we're trying to rescue Dean. 'Come hell or high water' becomes the team mantra..."
The actor went on to explain the finale episode and what fans could expect.
"There's a moment in the last episode we shot — we're shooting things out of order so I can't remember which episode is which, but suffice to say, there's an episode towards the end of the season when we make a sacrifice that I was thinking. How are our characters okay with this? This is terrible, what we're doing. This is disgusting. We're making some serious compromises in order to rescue Dean," he stated.