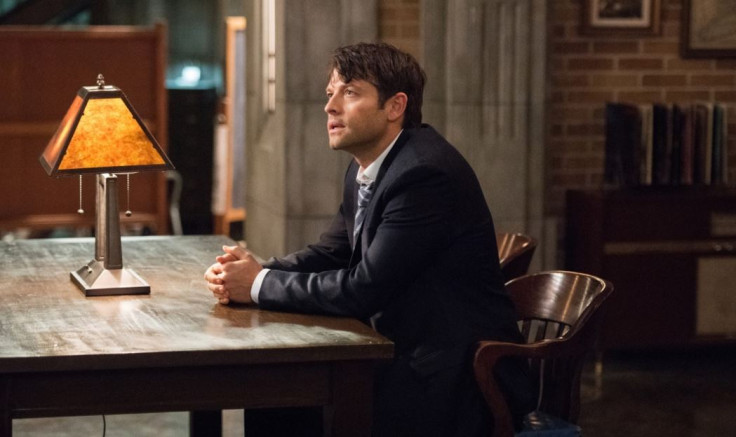 Lucifer failed to maintain his deceptive outer appearance and came clean to Dean and Sam Winchester that he was using Castiel's body as vessel in episode 14 of Supernatural season 11. However, Castiel managed to fight the devil off, when he almost tried to kill Sam, hinting at the possibility that the angel could expel him from within.
Fans remember that Sam once ousted Gadreel, and Cas could potentially use the same method on the Devil this time. Misha Collins, who plays the angel Castiel, spoke about the possibility of casting Lucifer out at Creation Entertainment's recently-held Salute to Supernatural in Houston.
Collins said, "He probably could. If he were properly convinced, he probably could expel him. Sam did it. I think it's possibly. I don't think that is off the table. We've seen a precedent for that in the past."
The actor also spoke about the challenges of playing Lucifer in an interview with Variety. He said, "The biggest challenge is that Mark Pellegrino has played this character so well that to follow in his footsteps is kind of embarrassing.
The 41-year-old shared, "But other than that, it's been a lot of fun — I've enjoyed it immensely. It's funny, working on a show for so long — I'm nearing the end of my eighth year on the show — and you play a character for long enough, Castiel I've been playing for long enough, that a lot of it starts to feel very automatic."
According to Collins, playing Lucifer has been a lot of fun. "I know all of his mannerisms without thinking about it, so it's fun to try and take on a completely different character and have to work a little bit harder at it for a little while. And I'm glad that they've given me some good meat to work with for later, so it's been a lot of fun," he shared.
The actor also revealed that fans will find out more about Castiel in the upcoming episode. Misha said, "You're gonna see a little bit of what's going on with Castiel in [season 11] Episode 18."