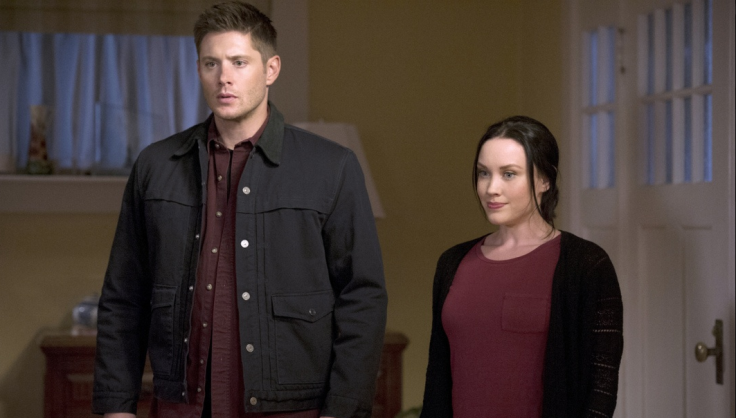 Supernatural season 11 premiere introduced us to Darkness, played by Emily Swallow who revealed that she shares a known relationship with Dean. Darkness thanked Dean for letting her free, saying, "We're bound," and shows off her Mark of Cain. "We'll always be bound. You helped me. We will always help each other." However, the hunter is hell bent on putting her back to where she came from.
Sam and Dean come across a town where people are infected with a weird black thing and turn evil. The Winchester brothers help a local cop Jenna (guest star Laci J Mailey), who survived a massacre and is injured, reach hospital. In the hospital, Sam and Dean find a father and his baby girl hiding in a closet. Once they figure out the infection is transmittable, the father decides to give up his girl, before he gets bloodthirsty. While saving everyone, Sam gets infected.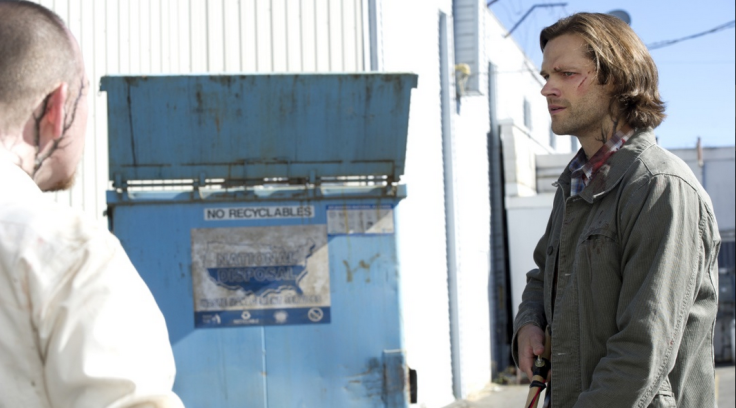 Episode 2 is titled, Form And Void, which will air this Wednesday 14 October at 9pm EST on The CW. The official synopsis reads as follows:
Dean (Jensen Ackles) helps Jenna (guest star Laci J. Mailey), the nurse he met after the Darkness fell, get back home safely and then sets off to help Sam (Jared Padalecki) deal with a town infected by a mysterious and deadly gas. However, when Jenna falls into dangerous hands, she calls Dean for help and Sam tells him to go back to her. Unfortunately for Sam, he isn't able to handle the townspeople turned monsters as easily as he thought.
A new promo shows that the baby has a Mark of Cain, and Sam's condition deteriorates. Will Sam turn into a bloodthirsty monster and die? Perhaps Dean can ask for Darkness's help to heal his brother?
Although the Darkness is out, it is unclear what she wants. Co-executive producer Andrew Dabb, in an interview with The Hollywood Reporter, teased that no one will be able to predict what Darkness wants. "The Darkness is really a monolithic bad guy for us. She will have a particularly strong point of view that will come through and it's something that we can grow and develop over time into a fully-realized character. This person is going to be really scary, intimidating and wry like some of our best villains have been."