Supreme Court of Canada rules bestiality without penetration is not criminal offence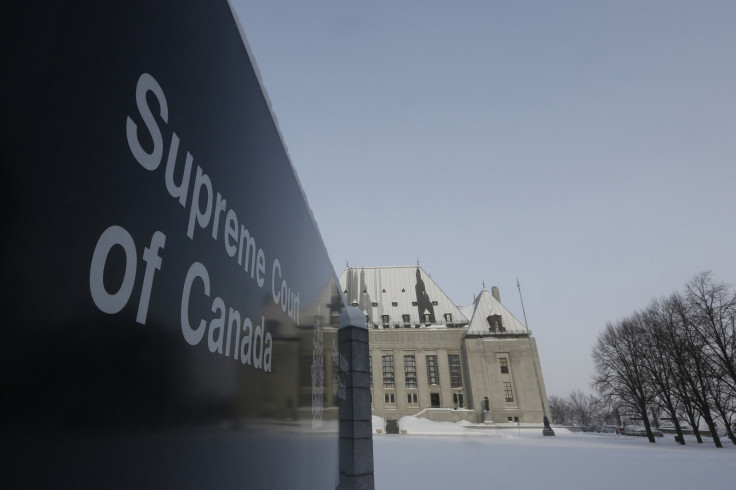 Sexual acts with animals in Canada are illegal only when they involve penetration, the country's Supreme Court ruled on Thursday (9 June). The decision came as a shock to animal lovers and rights advocates, who sought the same protection for animals that humans are provided.
A man from British Columbia in western Canada identified only as DLW was acquitted from bestiality charges after his attorneys argued that the crime was not linked to "buggery" – vaginal or anal penetration – with animals. The accused has been charged with 12 counts of sexually assaulting his stepdaughters and one count of bestiality involving their pet dog.
The attorneys argued that the 1954 law prohibiting bestiality had a precise meaning, vaginal or anal penetration of an animal, on which six out of seven Supreme Court justices agreed. They stated that it would be wrong for courts to expand that explanation beyond what was drafted in the legislation by politicians.
"Although bestiality was often subsumed in terms such as sodomy or buggery, penetration was the essence - 'the defining act' - of the offence," the court said, according to Independent.
"There is no hint in any of the parliamentary record that any substantive change to the elements of the offence of bestiality was intended," it ruled.
Representatives for Animal Justice – an organisation that leads the legal fight for animals in Canada –brought the case to the Supreme Court, expecting that the court would encourage Parliament through its ruling to change "outdated" laws.
"As of today, Canadian law gives animal abusers license to use animals for their own sexual gratification," Camille Labchuk, executive director of Animal Justice, told The Independent, adding: "This is completely unacceptable, contrary to societal expectations, and cannot be allowed to continue.
"This much-needed bill updates the animal offences in the Criminal Code and closes this dangerous loophole to make it crystal clear that all forms of sexual activity between a person and an animal are unacceptable."
Justice Rosalie Abella, the only Judge who was against the ruling, said: "Acts with animals that have a sexual purpose are inherently exploitative whether or not penetration occurs."
© Copyright IBTimes 2023. All rights reserved.