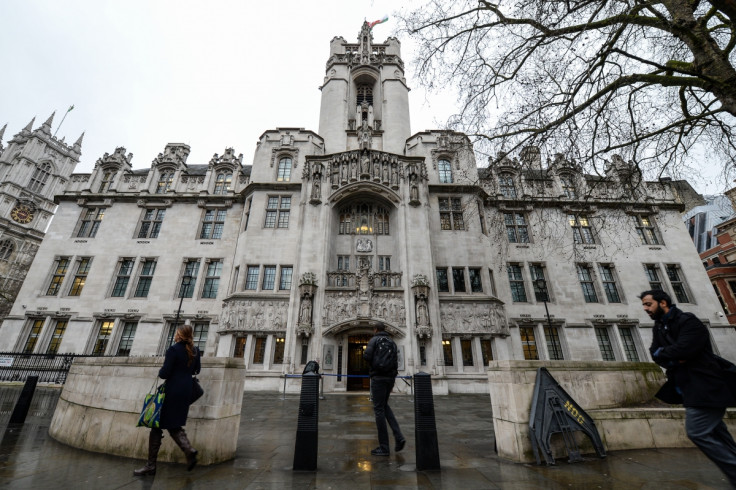 Britain's Supreme Court ruled that the minimum income barrier, which stops UK citizens from bringing their foreign spouse to the country if they earn under that, is lawful on Wednesday (21 February).
The measure applies to those who are not citizens of the European Economic Area (EEA) and was introduced in 2012 by then-Home Secretary, Theresa May, as part of her efforts to slash net migration to below 100,000. The rules do not take into account the earnings of the foreign spouse, even if they are more qualified or likely to land a higher paid job than their British partner, the BBC reported.
The policy – backed by all seven justices – means that Britons who wish to settle their husband or wife in the UK must earn more than £18,600 ($23,150). Under the previous rules, couples only had to prove they could maintain themselves without accessing public funds.
Campaigners argue that the rule has led to excessive numbers of families being separated. In some cases, families had no alternative but to move abroad to stay together.
Indeed, the justices in Britain's top court also recognised that the threshold "causes hardship to many thousands of couples, including some who are in no way to blame for the situation in which they find themselves".
Despite the ruling, the judges criticised the threshold as "defective" and a source of hardship. They noted that while the minimum income requirement is "acceptable in principle", its implementation "unlawfully fail(s) to take proper account" of the duty to safeguard and promote the welfare of children.
Ultimately, the judgement said: "The fact that the minimum income requirement may cause hardship to many does not render it unlawful. It has the legitimate aim of ensuring that the couple do not have recourse to welfare benefits and have sufficient resources to play a full part in British life."
However, the court found that the "rules and instructions" require amendment with regards to the duty towards children and alternative sources of funding available to the couple.