A Melbourne surgeon was killed by a single punch after he had told a man he could not smoke in a specific area outside a hospital.
Patrick Pritzwald-Stegmann, 41, died after hitting his head on the tiled floor of Box Hill Hospital, in the east of the city, following an argument about smoking areas.
Joseph Esmaili, 22, faced the first day of his committal hearing on Monday (12 February), charged with the manslaughter of the surgeon.
Pritzwald-Stegmann had finished his shift when he saw a group of people smoking in the non-smoking area outside the hospital on 30 May last year, Melbourne Magistrates' Court heard.
The father of twin girls told them they could not smoke in that area and went back inside and asked reception to call security, said crown prosecutor Mark Gibson.
Esmaili, who was among the group of smokers, then followed the doctor inside the hospital where a confrontation ensued.
The court was played CCTV footage which showed the two men talking before Esmaili launches a single punch at Pritzwald-Stegmann who falls back unconscious onto the tiled floor.
During the confrontation, the surgeon was heard saying to the accused: "Did you just spit in my face?" before Esmaili told him: "I need you to suck my d**k"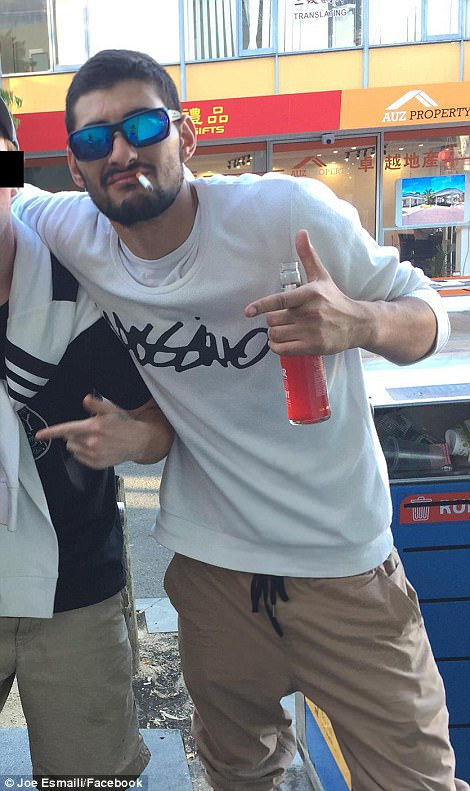 Witness Darren Haynes said Pritzwald-Stegmann's fall made a "huge thud. I saw and heard the noise of a ten-pin bowling ball hitting the floor," he told the court.
The court was told Esmaili fled from the scene as onlookers and medical staff rushed to help Pritzwald-Stegmann.
Esmaili was in court but chose not to watch the video footage of the altercation.
Anaesthetist Dr Gordon Mar was one of the first medics to attend to Pritzwald-Stegmann as he lay on the hospital's foyer.
Mar said: "We tried to talk to him but he was too agitated, we couldn't get him to follow any commands."
Pritzwald-Stegmann died a month later from his injuries, the court was told. The hearing continues.