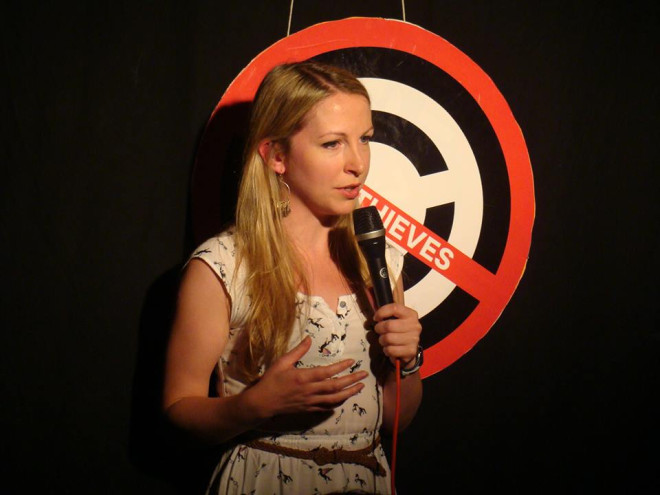 Comedian Jenny Collier has posted a picture on Twitter of an email she recently received, cancelling an upcoming gig.
"The venue have decided that they don't want too many women on the bill," explained the sender, "and unfortunately we need to take you out of this one."
The image has since been retweeted more than 4,000 times, and online detectives have been scouring the web to find out which Surrey venue is at the centre of the row.
Blogger Red Mister has conducted his own investigations and determined that the local area seemingly has only one establishment hosting a comedy club on Thursday 15 May: Hemingways of Haslemere.
"Looking at the listings for Hemingway's March show [left] we can see that they have nine acts (including a double act) plus a compère, all but one of which is male. It seems the venue has a 'quota' of one female act per month and clearly the May show had exceeded it!" Red Mister wrote.
"That club, if it is the one referred to in the email, is booked by national comedy chain Mirth Control, founded and run by Geoff Whiting," he writes.
Collier has been a stand-up comedian since 2010 and was a finalist in So You Think You're Funny in 2013. She has also been the target of hecklers, with one audience member shouting at her after a gig: "You should be a stripper."