Suspected people-smuggling mastermind Mered Medhanie extradited to Italy
Eritrean national Mered Medhanie, suspected of being the kingpin behind the smuggling of people between Africa and Europe, has been handed over to Italy by Sudan authorities. Mered, 35, who is known as The General, was flown to Italy on Tuesday (7 June) after being arrested in Khartoum, Sudan, on 24 May.
According to Britain's National Crime Agency (NCA), he is believed to be the one who arranged a boat from Libya that sank near the Italian island of Lampedusa in October 2013, claiming the lives of 359 migrants.
Italy's Corriere Della Serra newspaper has also reported about Medhanie bragging about his connections with local officials in Libya, and having a group of workers in Italy.
"Medhanie is the leader and organiser of one of the largest criminal groups operating between central Africa and Libya," Italian news agency Ansa reported.
He is expected to appear in the Palermo court in Italy on 8 June. British investigators are also assisting Italian officials in the Lampedusa incident probe.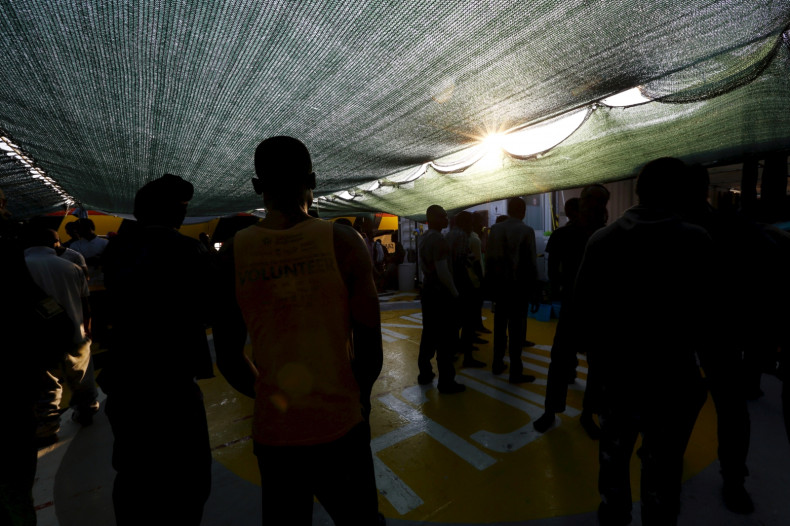 "Medhanie is a prolific people-smuggler and has absolute disregard for human life," Tom Dowdall, the deputy director of the NCA said, reported BBC.
"Although he was operating thousands of miles away, his criminal activity was impacting the UK. Medhanie no doubt thought he was beyond the reach of European justice but we were able to support the Italians by tracking him down to Sudan," he added.
According to the International Organization for Migration, in 2014, the year after the Lampedusa tragedy, around 170,000 migrants reached Italy by sea. In 2015, the number dropped to 153,800 and this year up to 40,000 migrants have arrived so far.