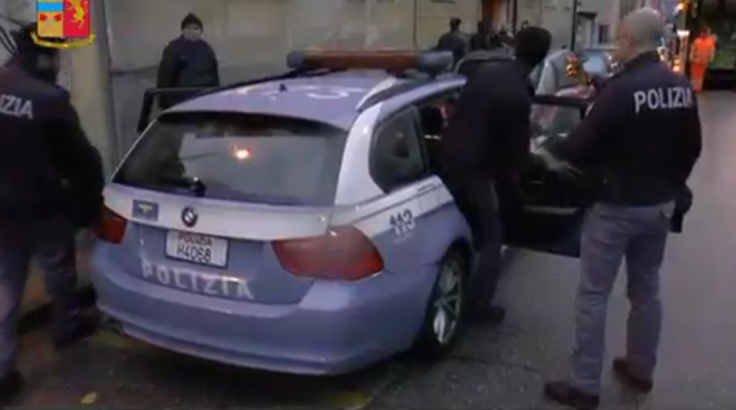 Italian authorities have arrested a gang made up entirely of refugees and asylum seekers who allegedly trafficked heroin and sent the proceeds back to their home countries. Police in the north-eastern town of Trento detained 11 men on charges of drug trafficking and money laundering. Another six were implicated but not arrested.
"The peculiarity is that they are all asylum seekers", Salvatore Ascione, the leading police official on the case told IBTimes UK. Drug trafficking in Italy is usually dominated by home-grown mafia gangs but the vast majority of alleged gang members were from Gambia.
All of the accused reached Italy in recent years by crossing the Mediterranean on migrant boats. Some had already obtained refugee status, while others were waiting for their applications to be processed or had appealed against a refusal.
The investigation was sparked by a series of heroin overdose cases, including a lethal one, in the Trento area. Detectives said gang members purchased moderately large quantities of drugs from crime syndicates in Naples and Rome and then re-sold it in the city at the foot of the Alps.
The profits were sent back to Gambia on weekly basis through a system of couriers ran by one of the suspects who is also facing money laundering charges. Asylum seekers are not allowed to work at the initial stages of their application but are normally granted a permit if the process takes more than six months.
More than 150,000 people arrived in Italy via sea routes in 2015, while almost 6,000 have reached the southern European country so far this year, according to the International Organisation for Migration. Crimes involving asylum-seekers usually attracts a backlash in Italy where, like elsewhere in Europe the unprecedented mass migrants' influx has fuelled xenophobic sentiments in sections of the population.