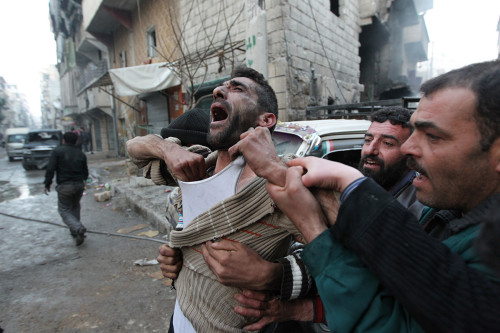 Two teenage schoolgirls were arrested and questioned at Heathrow airport about alleged offences linked to terrorism in Syria, it has been revealed.
The 17-year-old girls, who have not been named, were detained on suspicion that they could be involved in fighting in the wartorn country.
Although the girls were later released without charge, the Metropolitan Police counter terrorism unit voiced concern about the number of radicalised teenage Britons - boys and girls - attempting to join the fighting in Syria.
According to Scotland Yard, there have been 14 terrorist arrests related to the war in Syria since the beginning of the year. Over the whole of 2013, there was a total of 24 similar arrests.
News of the latest arrests came as two women appeared at Westminster Magistrates' Court charged with offences linked to terrorism in Syria. No pleas were entered and the case will go directly to crown court. The pair will remain in custody.
Amal Elwahabi, 27, of northwest London and Nawal Msaad, 26, from north London, were arrested for allegedly making money available for the purpose of terrorism.
Msaad was arrested as she attempted to board a plane to Turkey while in possession of a "large quantity of cash", while Elwahabi was detained at her home.
Both were charged with breaching the Terrorism Act 2000. The pair are the first women to be charged over the Syria conflict in Britain.
The Met's counter terrorism commander Richard Walton said the unit would continue to pursue individuals and networks in the UK seeking to support terrorists in the Syrian conflict.
He also said it was important to stop the flow of teenagers to the Middle Eastern country, which has been mired in civil war for three years, and backed Whitehall proposals to prevent extremist preachers from operating in the UK.