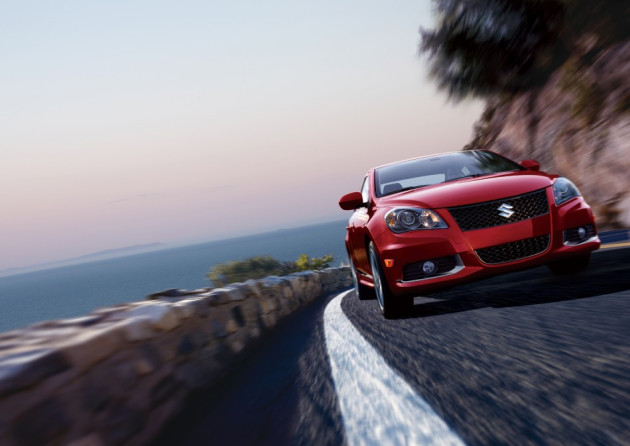 Japan's Suzuki Motor Corp has said that it will close its unprofitable car business in the US and file for bankruptcy as a strong yen and a limited range of products have hurt its performance.
The company now plans to focus solely on motorcycles, boats and all-terrain vehicles (ATV) in the country.
American Suzuki Motor Corp, the only distributor of the Japanese brand in the US, will file for bankruptcy with $346m in debt, of which $173m is to Suzuki group firms.
The Japanese parent company will bail the motorcycle, ATV and outboard engine operations out of bankruptcy and its auto business will be limited to servicing the current vehicles on the road.
The company said the new units will retain the name American Suzuki.
Lack of investment has undermined Suzuki's operations in the US, while a stronger yen has led to higher prices for its products.
Suzuki's sales stood at 21,188 in the country through October this year, with a year-on-year drop of 5 percent, when the overall industry was up 14 percent. The company was the second worst performer after the Smart micro car.
Its decision ends a 27-year-old quest for expansion in the world's second largest automobile market, and should primarily benefit its rival Nissan and South Korean counterpart Kia, suggests a Reuters report.
"Suzuki is no longer among the carmakers like Toyota or Honda to have an advantageous position in the US, so why not focus on what it is good at?" Satoshi Yuzaki, Tokyo-based general manager at Takagi Securities Co, told Bloomberg.
"It makes sense for Suzuki to focus on India and other Asian markets."
Filing for bankruptcy could allow the company to abrogate its contractual obligations to over 200 of its franchisees. A similar move by General Motors and Chrysler in 2009 had enabled the companies to drop their dealerships.
But Suzuki has said that it will honour its product warranties through the bankruptcy period, adding that it did not require external funding during the restructuring.