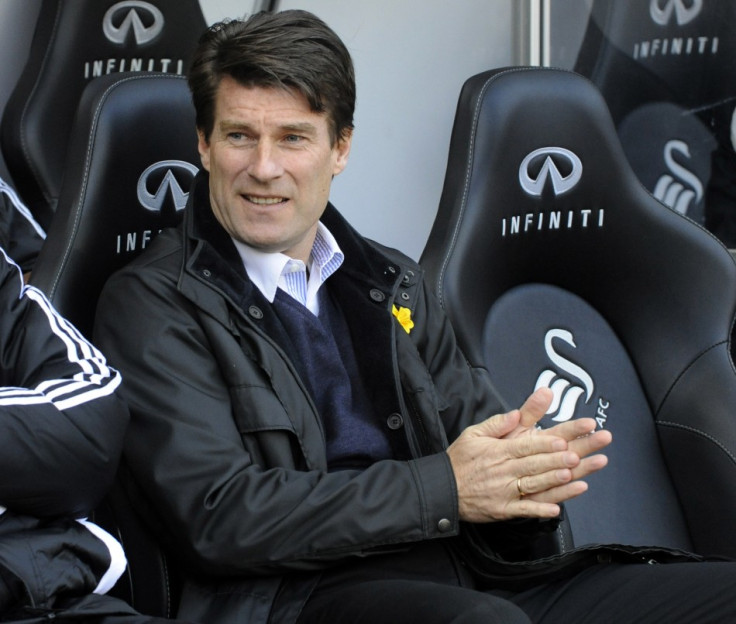 Swansea's history making season which saw Michu come out as one the Premier League's best-value signings, the side win a first ever piece of silverware when they triumphed in the League Cup, as well as finish a respectable ninth place in the table, sees the club enter the summer on a positive note as they look to improve further.
With European football to think about next season, strengthening and adding depth is a must, particularly after Michael Laudrup will have witnessed what happened to Newcastle last season as they were too thinly stretched across Europe and the Premier League.
Reports of conflict between the manager and board have been somewhat alarming, but fans still have a lot to look forward to as Swansea get ready to make their moves in the transfer window.
Business so far
None as yet, with Laudrup believed to be disputing with the board over how much money he has to spend. The manager had reportedly been hoping that he could have more funds due to the success of the team over the season and being connected with other clubs in search of a manager himself, this brought up speculation that the Dane might leave the club.
But most recently sources say he is happy to stay and will hopefully sort out the issues with chairman Huw Jenkins in time to land some of his most wanted targets.
What they need
A striker would certainly help Michu up front, who carried the brunt of Swansea's attacking burden over the course of the season. The Spanish star won't be able to carry the club through Europe and the Premier League,and someone to help him out would be a definite plus.
Who could join
Laudrup has been linked to moves for a host of attacking players, but there will be top competition in landing them. St Etienne's Pierre-Emerick Aubameyang and Sevilla's Alvaro Negredo are both being considered by the manager, while Iago Aspas was also high on his list but now appears Liverpool-bound.
Laudrup was also reportedly interested in bringing Romelu Lukaku to the club, but the chairman has so far mooted such a deal.
Who could leave
Keeping the club's big stars will be as important as bringing in more depth over the summer, with Ashley Williams believed to be a target for Arsenal and Liverpool. Laudrup has admitted the defender might leave if the right offer comes along, though he has insisted he would only let one of the club's top players go this summer.
Michael Vorm is another one who has been spoken of as a possible departure, though he insists he's happy at the side.
What the manager has said
Laudrup is well aware of the need to compete with the teams that finished below Swansea last season, saying: "Maybe we have to accept one player will go but not any more. We have to strengthen to consolidate because a lot of the teams below us in the table will spend more money.
"Those sums are above what we pay so we have to do things in different ways.
"There is a lot of work to do this summer. One thing is to find them and another to then go and sign them."
He also hasn't turned down the idea of Williams leaving, explaining: "There has been a lot of talk and let's see what happens.
"He extended his contract not so long ago, like I did."