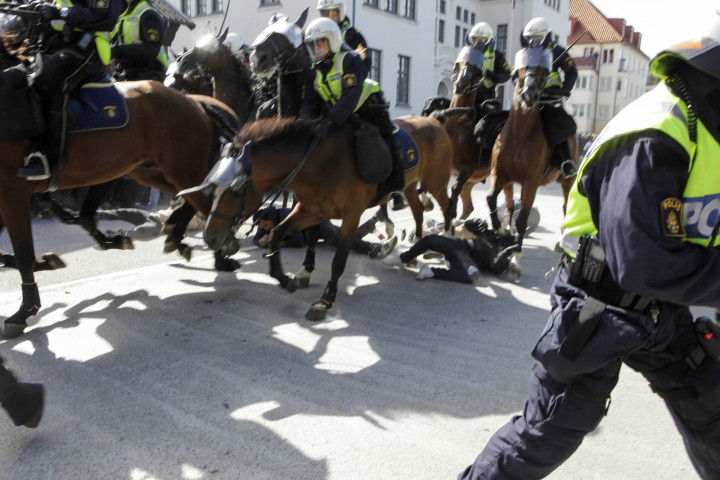 The 80 bells of Norrköping's city hall will play the theme of Steven Spielberg's Holocaust film Schindler's List during a neo-Nazi political rally being held in its central square.
The Swedish city's mayor, Lars Stjernkvist, and vice-chairman, Fredrik Bergqvist, said that the aim of the initiative is "not to disrupt the meeting, but to highlight that all people are equal".
The music will be rung out before and after the two-hour rally by the far-right and anti-immigration Party of the Swedes (Svenskarnas Parti).
"This is a symbol for tolerance and to show that we have a welcoming society. We're playing the theme from Schindler's List because it's a symbol for what's happened in European history," Bergqvist told The Local.
Protest against neo-nazism
He added that Norrköping has been an open society since the middle ages, and was one of the first places in Sweden "where Jews were allowed to settle and start businesses".
The Church of Sweden is also organising a demonstration against hate and violence, in conjunction with the neo-Nazi meeting.
The Social Democrats and Moderates have joined forces against the Party of the Swedes, publishing a joint statement in support of the town hall's decision.
The development came after 10 people were hurt when police horses trampled counterprotesters at a Party of the Swedes rally in Malmö.
Police arrested nine people at the demonstration.