Greece: Far-Right Golden Dawn Spokesman Ilias Kasidiaris in Jail Over Gun Charges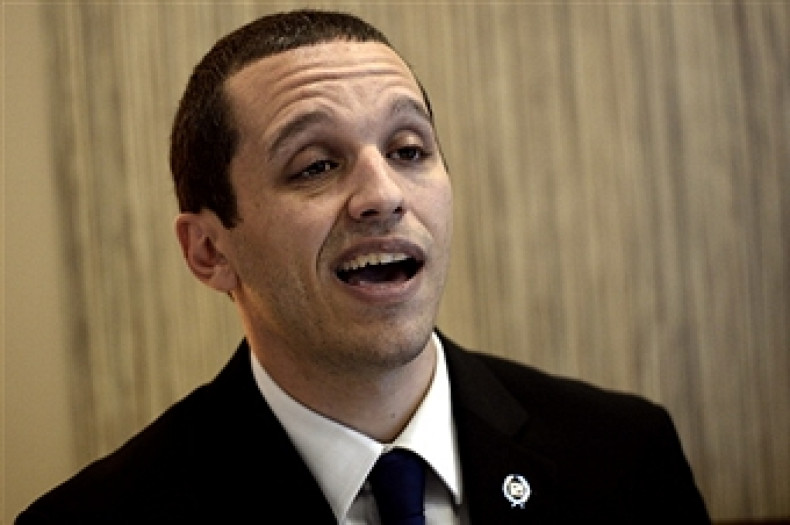 The spokesman for Greece's far-right Golden Dawn party has been jailed pending trial on gun possession charges.
Ilias Kasidiaris, a spokesman and lawmaker for the party, who many see as its public face, was imprisoned on Thursday (10 July) following a criminal investigation. He denies the charges.
A crackdown on the party was triggered by the murder of anti-fascist rapper Pavlos Fyssas, nicknamed Killah P, last September. Golden Dawn denied any involvement in the death.
Last October, former Golden Dawn leader Nikos Michaloliakos and five other party members were jailed on allegations that they were running a criminal organisation. They are awaiting trial.
In December, police raided the houses of Michaloliakos, Kasidiaris and other members of the party and found photos and videos on personal computers, mobile phones and data storage sticks.
Some images leaked to the press appeared to reveal Golden Dawn's close ties with Nazi ideology, something the party has long denied.
Greek prosecutors have also linked the party with a series of violent attacks, mostly against immigrants but also against political rivals.
Golden Dawn came third in Greece's 2014 European elections. Despite the ongoing criminal probe, the party was cleared to take part in the election by Greece's Supreme Court in May.
Golden Dawn also won 18 seats in the 300-strong Greek parliament after national elections in June 2012.