Swiss bankers dismiss 'overtly pessimistic' UK finance job loss scenarios post-Brexit
Anecdotal evidence given to IBTimes UK suggests the country's banks are looking to hire more employees in London.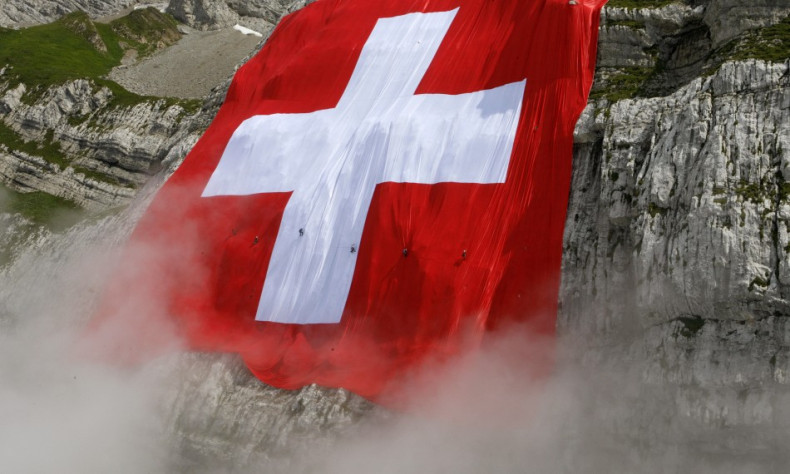 Several senior banking sector professionals in Switzerland have discounted the "overtly pessimistic" finance job loss scenarios being brandished about London, including a recent take by the Bank of England.
In a recent report, the UK central bank suggested that up to 75,000 jobs could be lost should the UK quit the European Union without an agreement being put in place.
But contrary to popular perception, leading Swiss Banks including the big two – UBS and Credit Suisse – and boutique private banks such as Julius Baer and Pictet, are actually looking to renew their operational focus and hire employees regardless, and not cut their headcount in London, according to anecdotal evidence given to IBTimes UK in Zurich, Switzerland's leading financial hub.
A spot poll of 27 Zurich-based senior sector professionals, between 30-31 October, suggests few believe in the prospect of a mass exodus of finance sector jobs from London post-Brexit.
Nearly 90% of those surveyed foresee an expansion of wealth management services, and 70% saw "little prospect" of a wholesale retreat by Swiss banks offering commercial banking services in London, with the British capital consistently topping the Global Financial Services Index as the world's leading finance hub, including in the latest index compiled after the Brexit vote.
Not only did London pip New York, Hong Kong, Singapore and Tokyo to the top spot, it is consistently ranked above Swiss banking hubs of Zurich and Geneva; a fact not lost on the country's banks with major operations in London.
Around 70% of those surveyed by IBTimes UK expect their respective banks to "hire not move" employees, and 55% see London's prospects as an offshore banking centre "enhanced" following Brexit.
While none of those surveyed wished to directly criticise the Bank of England's recent assessment even on condition of anonymity, almost all said the central bank's take was not one they "recognised" from a Swiss perspective, and based on what is being conveyed "internally" in their respective financial institutions.
Some envisage a "shifting of clearing services", others a "cooling of investment banking" but met by "aggressive expansion of wealth and asset management" services in London. An overwhelming majority (85%) reckon an agreement between London-Brussels would "most likely be found" to mitigate alarmist scenarios.
Private banks are much more forthcoming with their post-Brexit plans. Both Pictet and Julius Baer told IBTimes UK they would be strategically expanding their British footprint.
In particular, Zurich-headquartered Julius Baer – also Switzerland's third-biggest private bank behind the big two of UBS and Credit Suisse – is venturing well beyond London; the only British city it has operations in so far.
A spokesperson said plans to set up operations in Manchester, Leeds, Glasgow and Belfast were underway, but declined to put a headcount on the number of people it would be looking to hire.
That's after UBS, which employs 5,000 people in London and has offices in offices in Birmingham, Leeds, Newcastle, Manchester and Edinburgh, admitted its initial assessment of moving 1,000 UK jobs in the wake of Brexit, is now appearing "less and less likely."