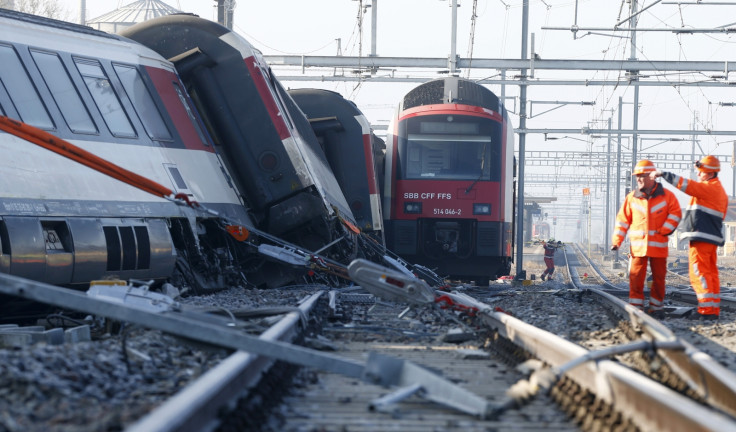 At least five people have been injured in a rush-hour train crash in northern Switzerland.
The incident came as a commuter train collided with a longer-distance train in Rafz, some 30km (18 miles) north of Zurich, off the German border.
"There was an accident this morning, it's serious, there are injured," a police spokeswoman told AFP.
The impact happened minutes before 7am local time at a switch just outside the station and caused several carriages of one of the trains to derail.
Emergency services rushed to the scene to assist passengers. One of the five people wounded was said to be in a serious condition.
The reasons for the crash were not immediately clear. Train service in the area has been suspended.