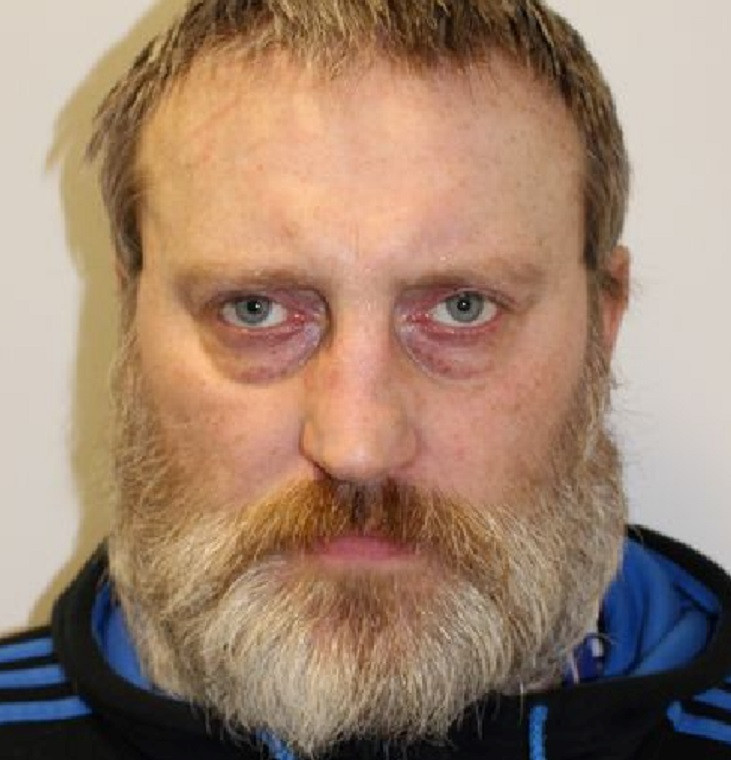 A neo-Nazi who considered Adolf Hitler to be his God has been jailed for posting a series of homophobic and racist messages online as well possessing a terrorist manual.
Right-wing extremist Sean Creighton, 45, pleaded guilty to seven public order offences and one terrorism offence at Kingston Crown Court on 6 January.
Creighton, who has a Swastika tattooed on his chest, was investigated by Met's Counter Terrorism Command after he posted an image online of him standing in front of a Nazi flag while holding an assault rifle.
Following a search of his home, Creighton was found to be in possession the White Resistance Manual 2.4, which police described as the kind of document likely to be useful to a person committing or preparing an act of terrorism.
A section of the manuel reads: "The purpose of this document is not to explain the whys? of
armed struggle, any white person with a pair of eyes can appreciate the desperate situation we are in as a race.
"[The] purpose here is to provide information on the hows? of armed struggle. How to select or fabricate weapons useful in an armed struggle, how to manufacture, handle and employ explosives as part of an armed struggle, how to conduct a guerilla campaign and how to select targets according to their value to our movement."
Creighton also used various other methods to spread hate, including offensive stickers on street furniture – some with the message "sink the refugee boats" and prolific activity on social media.
A member of the National Front, Creighton has been blocked from Facebook more than 300 times and once posted an image of Hitler along with the caption 'kill the Muslims'.
Prosecutor Jonathan Sandiford told Kingston Crown Court : "The defendant was a committed racist, a member of the National Front. He was enthralled by Nazism and Adolf Hitler whom he told police in his interviews was his God."
Creighton has now been sentenced to four years in jail for the public order offences and five years imprisonment for the terrorism offence, to run concurrently.
Commander Dean Haydon, of the Counter Terrorism Command, said: "We are as committed to apprehending and prosecuting far-right extremists who commit terrorist offences and promote hatred as we are those who support and promote Isis. Both are intent on destroying communities and pose a real risk if they are allowed to continue."
Sue Hemming, of the Crown Prosecution Service, added: "Sean Creighton's crimes are indicative of a man who thought that his online anonymity meant that he could get away with stirring up hatred of all kinds.
"Tackling hate crime is a CPS priority and in 2015/16 we prosecuted more hate crimes than ever before. Those who seek to stir up hatred between communities, particularly where that hatred is combined with dangerous terrorist ideologies, should understand they will be prosecuted."