The FBI is investigating the shooting of a Sikh man in the Seattle area as a possible hate crime.
The 39-year-old victim, who has been released from hospital where he was treated after being shot in the arm, was reportedly told to "go back to your own country" by his assailant.
The bureau's Seattle office said the FBI remained "committed to investigating crimes that are potentially hate-motivated," the Seattle Times reported.
Police chief Ken Thomas added: "This is a top-priority investigation and we are doing everything possible to identify and arrest the suspect."
He added that detectives had canvassed the Kent East Hill area of the city where the shooting happened and spoken to potential witnesses and local businesses.
"We are putting all possible resources toward this investigation," he said.
India's minister of external affairs, Sushma Swaraj, identified the victim on Sunday (5 March) on Twitter as Deep Rai.
"He told me that his son had a bullet injury on his arm. He is out of danger and is recovering," she continued.
According to the Seattle Times, Rai told police he was working on his vehicle in his driveway on Friday evening (3 March) when he was approached by a 6ft white man wearing a mask on the lower half of his face.
A row blew up between them and the man told Rai: "Go back to your own country" before shooting him in the arm.
Thomas revealed that the victim had been released from hospital.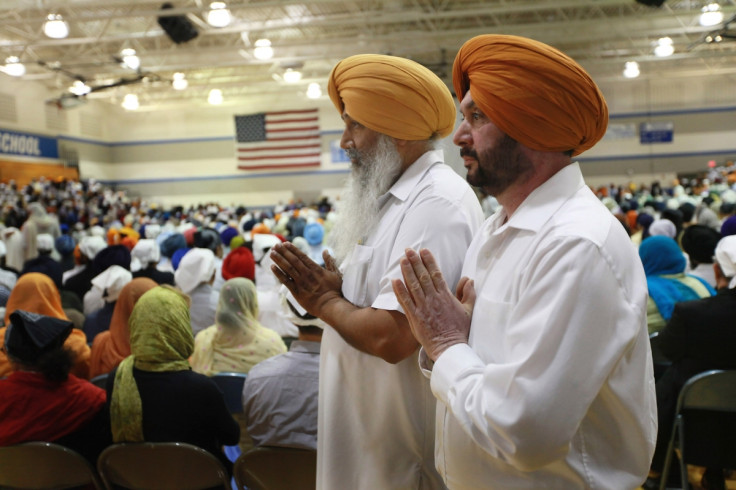 The shooting came less than two weeks after two Indian men were allegedly shot by a white gunman at a Kansas bar and told to "get out of my country".
Srinivas Kuchibhotla, 32, died in the attack and his friend Alok Madasani, 32, was injured. A third man, 24-year-old Ian Grillot, was injured as he attempted to protect the men.
Stand against hate
The alleged gunman, 51-year-old Adam Purinton, was charged with murder and attempted murder, NBC News reported.
Sapreet Kaur, executive director of the national Sikh Coalition, told NBC News that Sikhs were having trouble responding to what she called a rise in harassment.
"The first thing you do is make sure you're safe," she said when asked how someone should respond to being told to go back to their own country.
"The second thing you do is think about whether or not you can engage in a productive discussion."
She continued: "These are real events. This is not conjecture that something could happen. Things are happening, and so it's important for all of us to take a stand against hate."