Sydney siege: Tony Abbott condemns gunman's 'politically motivated attack'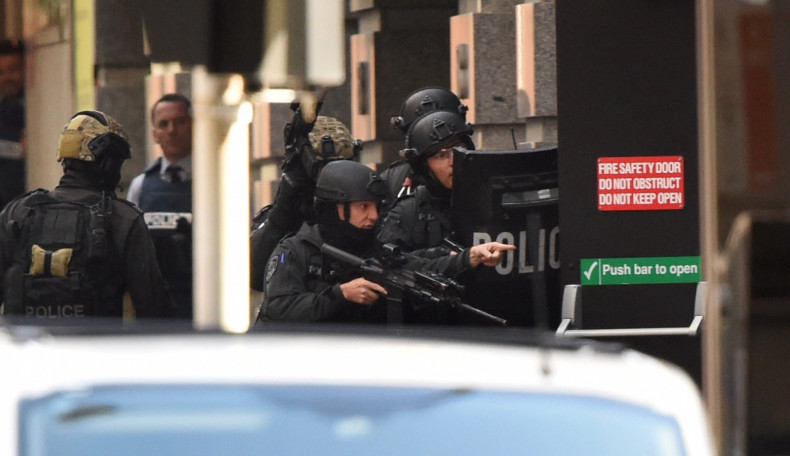 Australian Prime Minister Tony Abbott said the armed man holding hostages at a café in Sydney is acting with "political motivation".
As many as 30 people are still inside the Lindt Café in Sydney in the ongoing siege, with five people – three men and two women – fleeing the scene.
The motive for the siege has not yet been established, but some were forced to hold a black flag bearing what appears to be Islamic ideology. The flag, which looked similar to that flown by the Islamic State (IS), contained the words "There is no god but God, Muhammad is the messenger of God".
It is believed there is only one armed suspect involved in the siege, with hostages inside the building telling Australian media what his demands are.
Police have requested that media outlets do not report the gunman's demands.
As the siege entered its ninth hour, Abbott said he is proud of how the people of Sydney and the police have dealt with the "very disturbing incident".
He said: "It is profoundly shocking that innocent people should be held hostage by an armed person claiming political motivation.
"Never less, I can say that New South Wales Police and other agencies have responded to this incident with great professionalism. Throughout the day there has been nothing but complete and total co-operation between different governments and different agencies, you can be proud at how the police and security bodies have responded to the events of this day.
"I can also commend the people of Sydney for the calmness in which they have acted to this disturbing incident. We are a free, open and generous people, and today we have responded to this in character.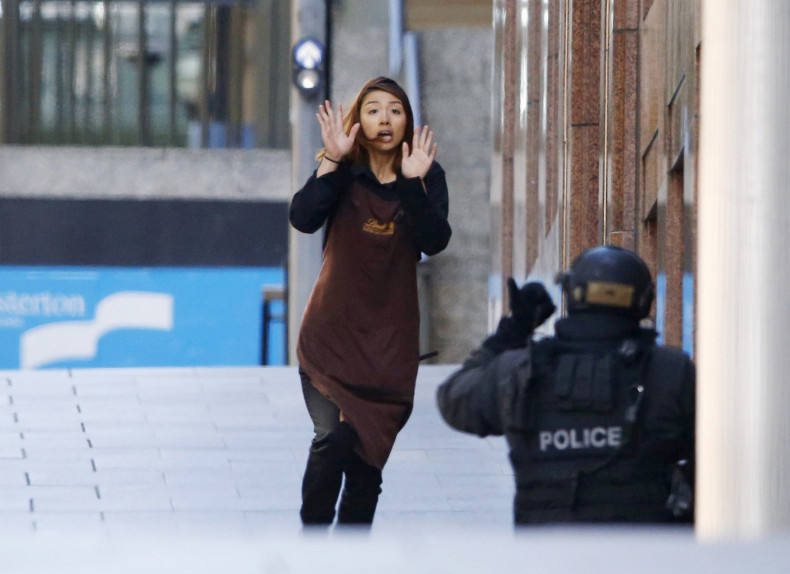 He added: "Obviously, images have been beamed around our country and around the world. I've received messages of support from a number of international leaders and I thank them for their encouragement on this difficult day. Yes, it has been a difficult day. Yes, it is a day which has tested us, but so far, like Australians in all sorts of situations, we have risen to the challenge."
A military expert told NBC News the siege doesn't bare the hallmarks of a professional terrorist attack.
James Brown, who served in both Iraq and Afghanistan, said: "It could be a terror sympathiser, it could be a mentally unstable person who reached for the first cause that was obvious to them. We don't know, but it seems to be one individual."
Counter-terrorism expert Nick O'Brien added the story is only being covered around the world because of the "terrorist implications".
He told ABC News: "So that person has achieved what he wanted to do.I'm sure when he went into that cafe this morning, he had a plan and part of that plan was to get worldwide publicity for what he was about to do, and he succeeded."