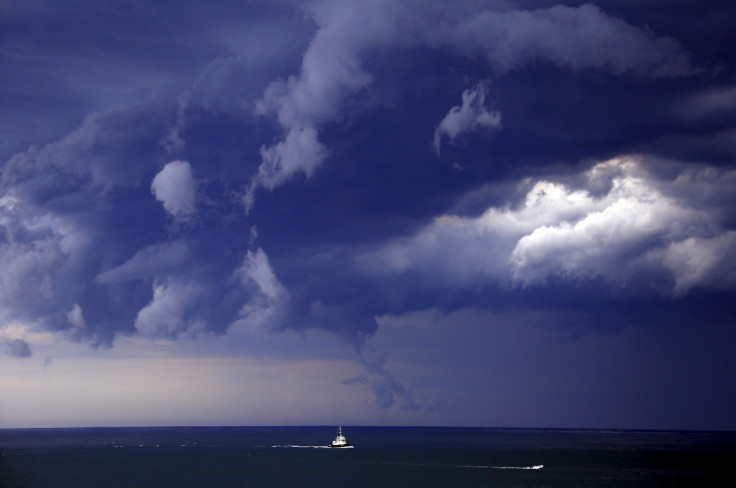 Sydney was hit by severe weather on Friday (6 November) afternoon as hail, thunder and lightning provided stormy conditions for much of the country. Local forecasters issued a severe-weather warning for Sydney's northern beaches just after midday. However, the warning was lifted later in the evening.
Although the storm warning was lifted, a tsunami-like storm cloud formed in the sky above Sydney, providing spectacular views for much of the city. The weather bureau said that severe thunderstorms were no longer affecting Sydney, Newcastle, Wollongong or any of the surrounding areas. However, emergency services in New South Wales said they had received 44 requests for assistance along the coast.
The tsunami-cloud rolled in over the country just one day after the Bureau of Meteorology issued a warning that Australia's storm season was underway. Forecasters predicted thunderstorms for large areas of New South Wales as a deep low-pressure system moved across the state.
"Storm season is already well underway, and storms have been quite widespread over the past week in New South Wales, with more storm activity expected over the coming days and months," said Stephen Lellyett, acting New South Wales regional director for the Bureau of Meteorology.
Meanwhile, the Bureau also reminded people to prepare their homes and businesses ahead of any thunderstorms that may hit. Forecasters said that storms had caused severe damage during the spring, but appropriate preparation could have prevented this from happening.
Adam Dent from the Bureau of Meteorology advised people to clean out their gutters and downpipes, secure loose items, as well as checking that their roofs are in good shape. Dent said: "It is important people prepare their homes and businesses now to minimise damage and keep themselves and their families, safer."