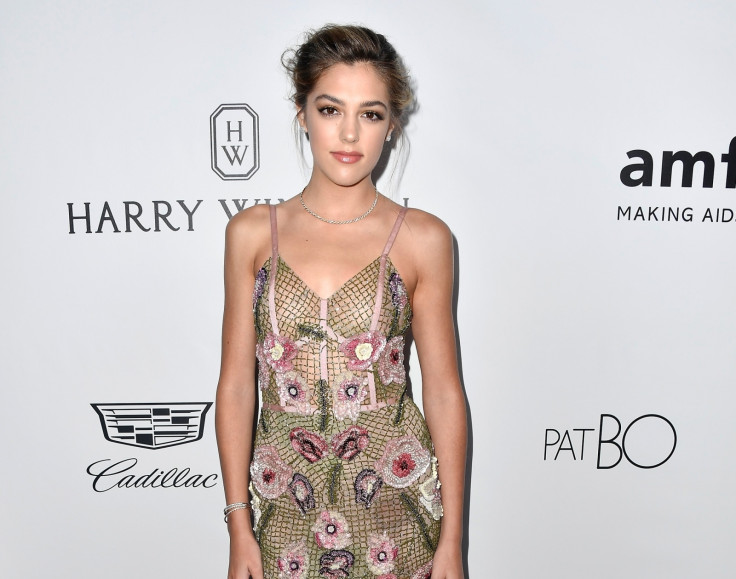 Sistine Stallone posed for the 5 January edition of Love's Advent calendar by doing pilates in a sexy red swimsuit with a plunging neckline, teaming up her look with cowboy boots. The 19-year-old daughter of Rocky star Sylvester Stallone sizzled as she worked up a sweat in the clip.
Dressed in a bathing suit with thong details, Sistine showed off her pert bottom as she lunged and stretched on a mat while warming up. The budding model proved she is a natural at pilates by showcasing her strength, flexibility and amazing figure with some sultry moves.
In the clip, she says, "I'm Sistine Stallone. Today is pilates day," and proceeds to show her workout expertise and later concludes by saying, "Stay strong."
She left her blonde locks open in tousled waves and accessorised her red ensemble with a choker, large red hoop earrings and a gold bracelet.
Sistine is the middle child of Sylvester's three children from his marriage to fashion model Jennifer Flavin.
The 19-year-old model had opened up about her relationship with her father in an interview with W magazine back in December.
She said, "To my surprise, [my dad] is very supportive [of modelling]. He and my mom did a very good job of keeping us away from the public eye. Now, he's like, 'This is your moment. Mine is over, and I want it to be about you. Take every experience that you go through and remember it because it will go by so quickly.' He tells me to cherish every moment of it."
Sistine and her sisters – Sophia, 21, and Scarlet, 15 – were chosen as Miss Golden Globe 2017, and the experience was very positive, admitted the teenager.
She told the magazine, "It changed our lives completely. I was very lucky to have my sisters at my side because I don't think I could have done it without them. And it was more special getting to share it with them.
"It was a lot of positive feedback. After that, the jobs kept coming for us. I was already modelling, but nobody knew us. [Our parents] had kept us so protected," Sistine added.