Symantec Removes Norton Safe Search Web Filter Blocks to Gay and Lesbian Advocacy Websites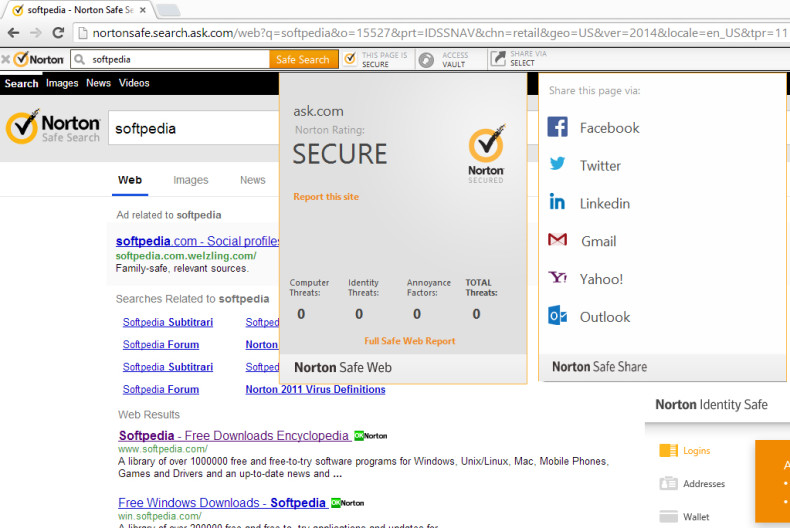 Online security giant Symantec, which owns the Norton AntiVirus brand of security software, has finally decided to stop blocking websites related to the lesbian, gay, bisexual, and transgender (LGBT) community on its Norton toolbar.
The Norton toolbar is a widely-used web browser add-on that comes as part of Norton's software packages. It offers the Safe Search web filter to filter out potentially malicious websites, block pop-ups and adware, as well as preventing access to questionable content such as pornographic websites.
In the past, many web-filtering services have classed as being as objectionable as child porn links to popular mainstream gay and lesbian news and advocacy websites, such as PinkNews, Stonewall, Gay Star News, and the Gay & Lesbian Alliance Against Defamation (GLAAD). The firm has now decided not to block websites simply because they relate to sexual orientation.
"Having a category in place that could be used to filter out all LGBT-oriented sites was inconsistent with Symantec's values and the mission of our software. Inclusion is a key factor in our company's culture and it's important that our products meet that same standard," said Fran Rosch, Symantec's executive vice president for the Norton Business Unit.
"This update, which is in the process of being implemented at the product level, will mean that LGBT-related web content will be evaluated, categorized, and treated the same as other news, political and entertainment content."
Several anti-gay organisations have criticised Symantec for the move, such as the American Family Association, a non-profit association in the US that has been selling its very own web filtering software to schools and libraries across the country since 1998.
The problem with web filtering removing all content relating to LGBT rights, sexual orientation and gender identity has become such a big one that the American Civil Liberties Union has been running the "Don't Filter Me" campaign to raise awareness about the problem for the last three years, particularly in public schools.