Syrian President Bashar al-Assad has said he would be willing to form a new government with opposition figures to end the country's five-year civil war. In an interview with Russian news agency RIA Novosti, Assad said a unity government should consist of all political forces in Syria.
"It is logical that independent forces should be represented there, as well as opposition forces and forces loyal to the government," he said. However, the suggestion was shot down by opposition negotiators, who insisted Assad must step down for there to be a political settlement.
"What Bashar al-Assad is talking about has no relation to the political process," George Sabra of the main opposition umbrella group, the High Negotiations Committee, told the Reuters news agency. The warring parties in the Syrian civil war held "proximity talks" in Geneva earlier in March, which involved UN diplomats shuttling back and forth between the rival delegations in separate rooms.
A stumbling block in the negotiations is the fate of Assad — the US and its allies insist Syria's civil war cannot end while he remains in power, while the Syrian president has maintained that the Syrian people should be the ones to decide his fate.
'Non-starter'
Assad said the government will strive to work out the make-up of a new unity government during negotiations with the opposition in Geneva. "Of course, we have not yet worked out a final understanding, because other Syrian parties have not yet agreed to this principle," he stated.
"Some have agreed but we will announce how it will be implemented in practice when we work out this principle all together. There are a lot of questions that we must discuss in Geneva but they are not difficult questions. I do not consider them difficult, they can all be resolved."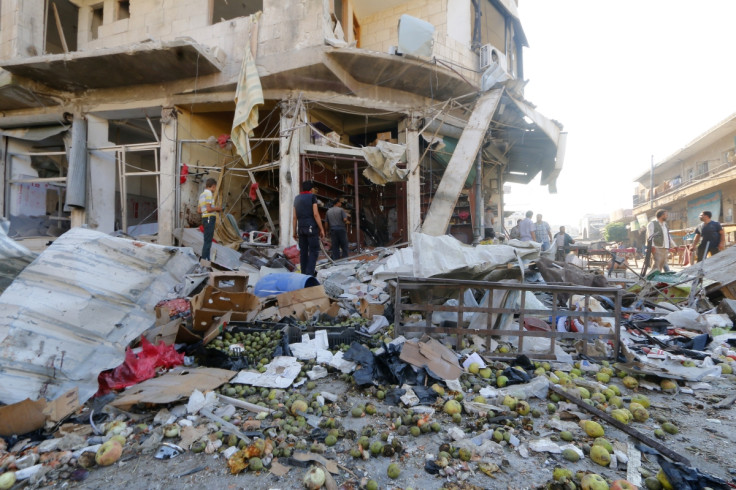 The US rejected Assad's proposal to include himself in any new coalition government. "I don't know whether he envisioned himself being a part of that national unity government," White House spokesman Josh Earnest was quoted as saying by Reuters. "Obviously that would be a non-starter for us."
The next round of indirect talks between the Syrian regime and the opposition is expected to begin on 11 April in Geneva.