Russia has warned of the risk of a "new world war" in the Middle East after US ally Saudi Arabia said it was "ready" to deploy ground troops in Syria. Russian Prime Minister Dimitry Medvedev urged all parties involved in the Syrian civil war to come together to negotiate permanent peace, even as a broad ceasefire was agreed upon.
The comments came hours before US Secretary of State John Kerry and Russian Foreign Minister Sergei Lavrov announced that they had agreed to implement a nationwide ceasefire in the country within one week. The ceasefire would not apply to the conflict against jihadist groups such as the al-Nusra Front and Islamic State (Isis).
"The Americans and our Arab partners must think hard about this – do they want a permanent war?" Medvedev was quoted as saying by Germany's Handelsblatt newspaper. "All sides must be forced to the negotiating table instead of sparking a new world war."
Escalating conflict
Syrian regime forces – backed by Russian air strikes – have made gains in rebel-held parts of Aleppo province over the past week, with aid agencies warning that the renewed fighting had sparked an acute humanitarian crisis. US State Department deputy spokesman Mark Toner alleged that the five-year conflict was being "exacerbated" by Russian support for Syrian President Bashar al-Assad.
"Let's be very clear that it has been Russian support for the Assad regime over the past months and most recently on the siege on Aleppo that has exacerbated, intensified the conflict and put the political process in jeopardy," Toner said. "And so I understand [Medvedev's] concerns, but I would also say if that is Russia's concern, then they should look at what they're doing to support the Assad regime."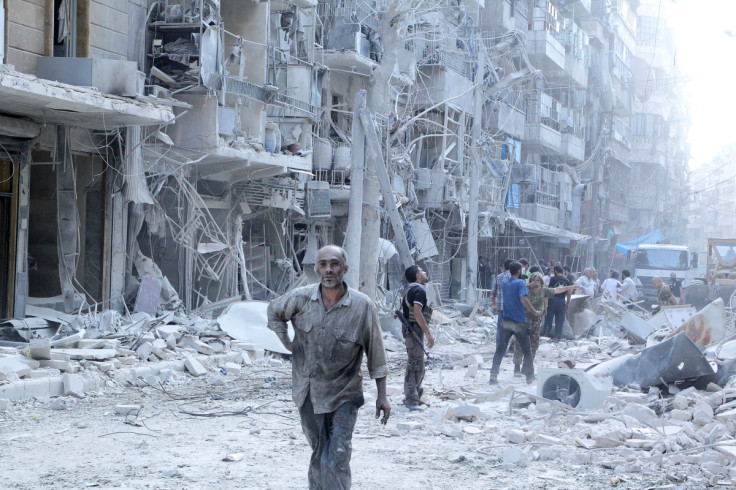 Earlier, a Saudi military spokesman said Riyadh's decision to commit ground troops in Syria to fight IS (Daesh) was "final" and "irreversible". Brigadier General Ahmed Al-Assiri told Al Arabiya that the Saudi military was "ready" to assist the US-led coalition, but that its coalition partners had to give the green light before ground forces could be deployed. "We are representing Saudi's [decision] only," he said.
The five-year Syrian civil war has claimed the lives of more than 250,000 people. An estimated 4.5 million people have fled the country and some 6.5 million have been internally displaced.