Turkey has rejected Russia's accusations that it is preparing to launch a military invasion of neighbouring Syria. Russian military spokesman Major General Igor Konashenkov said on 4 February that there had been "a growing number of signs of hidden preparation" of Turkish forces near the Syrian border.
A senior official in the office of Turkish Prime Minister Ahmet Davutoglu said Moscow had levelled the accusations to divert attention from its own military campaign in Syria. Russia cut ties with Turkey after a Russian bomber was shot down by a Turkish F-16 fighter jet in November 2015.
The rivals have traded several barbs and accusations since the incident, with Russia accusing Turkey of buying oil from the Islamic State (Isis) militant group while Moscow has been accused of disproportionately targeting civilians in its air strikes in Syria.
"The Russians are trying to hide their crimes in Syria," the Turkish source was quoted as saying by the Reuters agency. "They are simply diverting attention from their attacks on civilians as a country already invading Syria. Turkey has all the rights to take any measures to protect its own security."
Aleppo fighting
Speaking at a donor conference for Syria in London, Davutoglu accused Russian and Syrian regime forces of cutting off the humanitarian corridor between Turkey and the Syrian city of Aleppo and seeking to starve the population of the city into submission.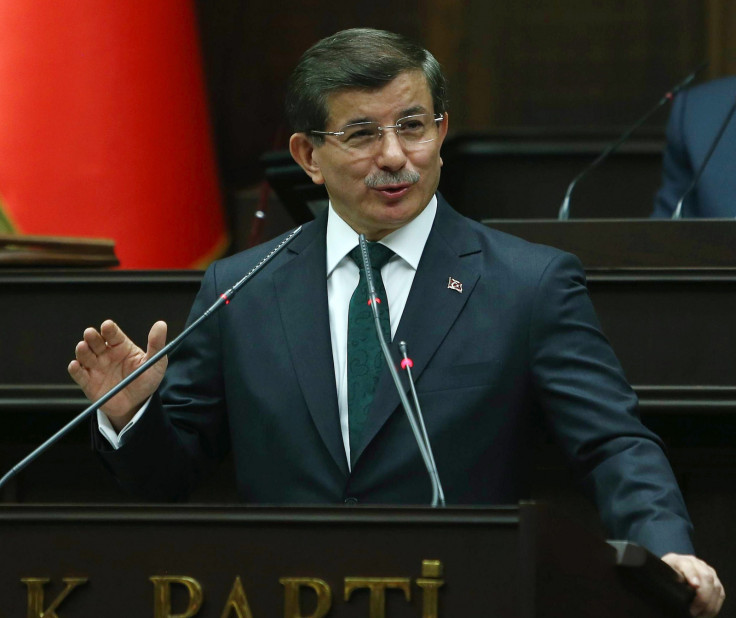 Regime forces backed by Russian air strikes have made gains in Aleppo, with the Turkish prime minister saying the renewed fighting had led to tens of thousands of people fleeing the city. "This humanitarian logistic corridor is now under the invasion of these foreign fighters and regime forces [with] the support of Russian war planes," Davutoglu was reported as saying.
"What they want to do in Aleppo today is exactly what they did in Madaya before, a siege of starvation." The five-year Syrian civil war has claimed the lives of more than 250,000 people. An estimated 4.5 million people have fled the country and some 6.5 million have been internally displaced.