Syria's five-year conflict has created 2.4 million child refugees, leading to the recruitment of children as fighters, some as young as seven. There are eight million children in Syria, and in neighbouring countries that need humanitarian assistance, with the international response plan for Syria chronically underfunded, according to No Place for Children, the latest report made by United Nation's children's fund, Unicef.
"Twice as many people now live under siege or in hard-to-reach areas compared with 2013. At least two million of those cut off from assistance are children, including more than 200,000 in areas under siege," it said. Separate reports, made by a number of other aid groups, including Oxfam, have stated that the UN figures showed at least 50,000 people had been killed since April 2014, and 400 children in 2015.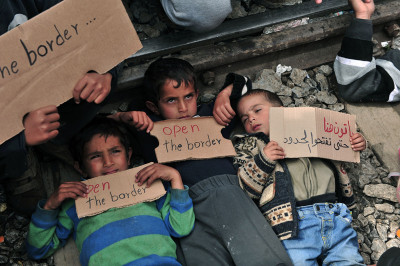 Peter Salama, Unicef regional director for the Middle East and North Africa, has called on donor countries to make money pledges. Salma's agency currently seeks $1.16bn (£810m) for 2016 to help Syria's children, where almost three million are not in school because they have been destroyed.
The Syria conflict began in March 2011 as a popular uprising against President Bashar al-Assad, which quickly escalated into civil war. Since then, almost half the pre-war population of 23 million has been displaced, including more than 4.8 million who fled their homeland. The conflict has affected more than 80% of Syria's children, including seven million who now live in poverty, with 306,000 Syrian children being born as refugees.
Those who have not fled the worn-torn country, have left school to work, have married young or joined armed groups, as a way of supporting their families financially. Many children have been actively encouraged to join the war by parties contributing to the conflict, offering gifts and "salaries" of up to $400 a month. Unicef said it was able to confirm 354 cases of recruitment in 2015, compared to 278 in 2014. Children have also been seen in training for propaganda videos by the Islamic State (Isis/Daesh) group.
"We now face a new and disturbing era, a new and disturbing set of patterns of violations against children's rights that pushes the frontiers of brutality, even during times of war," Salama explained at a news conference. "In short, no place today is safe for Syria's children."