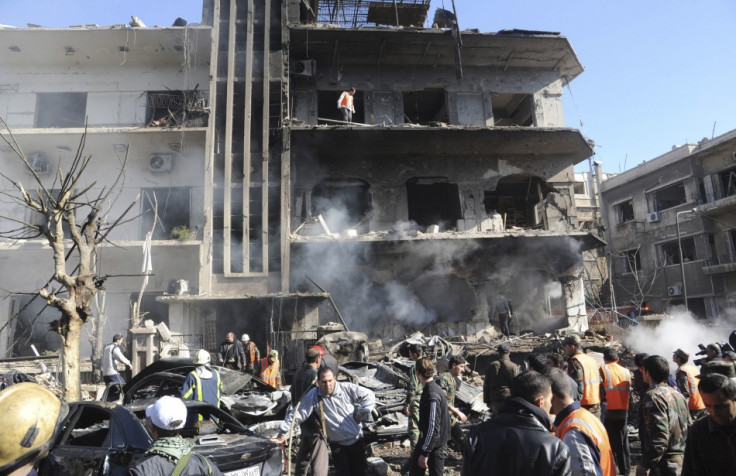 Dozens of civilians and security personnel were killed in two explosions in the Syrian capital Damascus on Saturday when two vehicles packed with explosives were detonated, according to reports.
Intelligence and police buildings were the target of the attack which Syrian TV described as a deadly terrorist attack.
State television footage showed charred bodies, burntout vehicles and blood-stained streets, in the aftermath of the deadly explosions.
According to Syrian TV reports, the criminal police and aviation intelligence buildings were the targets.
The blasts occurred after two days of the first anniversary of the Syrian uprising against President Bashar al-Assad.
According to UN estimates, over 8,000 people have lost their lives in the violence so far in the uprising which started a year ago against the Syrian regime.
On Friday, Kofi Annan, the UN and Arab League special envoy called for an end to the violence to facilitate the safe passage of humanitarian aid to the civilians.
According to a Reuters report, Kofi Annan is disappointed with Syria's response to his plans for peace and urged major powers to put aside their divisions over Syria.
Amid these developments, Turkey indicated that it might create a buffer zone inside Syria for civilians who are fleeing the Assad forces. The move is seen as raising the prospects for foreign intervention in Syria.