Syria: France and Turkey accuse Russia of 'war crimes' over deadly hospital air strikes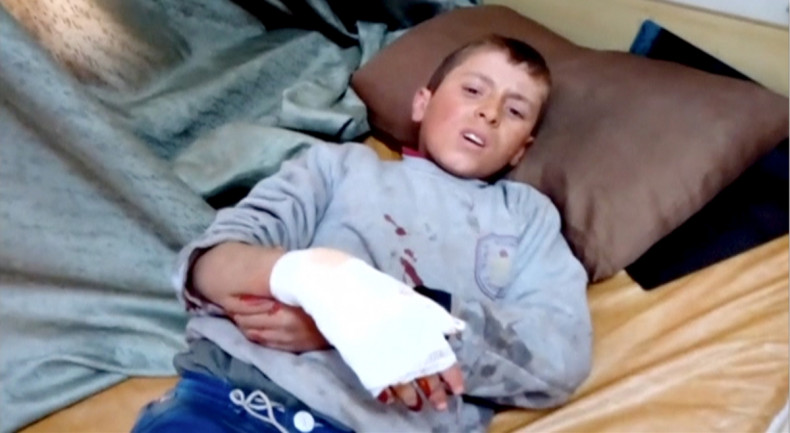 Paris and Ankara have accused Russia of perpetrating war crimes following deadly air strikes on five medical facilities and two schools in rebel-held Syria, which the UN said killed 50.
Turkish Prime Minister Ahmet Davutoglu has said that the attacks on the facilities in northern Syria constitute an "obvious war crime". His statements were echoed by French foreign minister Jean-Marc Ayrault as the White House condemned the bombing.
Four rockets struck a Medecins Sans Frontieres (MSF) funded hospital in Syria's Maarat al-Numan province, south of Idlib, killing seven people, including two staff and five patients, one of which was a child. Eight staff at the hospital are also missing following the attacks. Mego Terzian, president of MSF, told Reuters news agency that the strikes were carried out by either Syria or Russia.
MSF said that 17 health facilities have been hit by indiscriminate bombing over the past six weeks. In the town of Azaz, where tens of thousands have fled a Russian-backed onslaught by Kurdish forces, 14 people were killed when missiles hit a children's hospital and a school that was sheltering refugees. Russia has denied its involvement and Syria's ambassador to Moscow has implicated the United States in the strikes.
Ankara has warned it will not allow the north west city of Azaz to fall into the hands of Kurdish militia, who have been advancing on the city with the backing of Russian air strikes. The conflict in northern Syria is quickly spiralling into a proxy war between Russia and Turkey as tensions between the two superpowers escalates amid heavy bombardments and cross-border shelling.
The increased violence comes just days before world powers agreed to a ceasefire in certain parts of Syria. The country's president Bashar al-Assad has said the cessation of hostilities will be difficult to implement, casting doubt on whether there will be a ceasefire at all. The Syrian leader has said radical groups such as Islamic State (Isis/Daesh) and al-Qaeda's Nusra Front could not be expected to abide by the terms.
Analysts have said the Assad regime and its Russian guarantors are looking to press home their advantage, seizing more territory from the Syrian opposition while peace talks are ongoing.