Syria Geneva 2 Talks: Delegates Pay Homage to Victims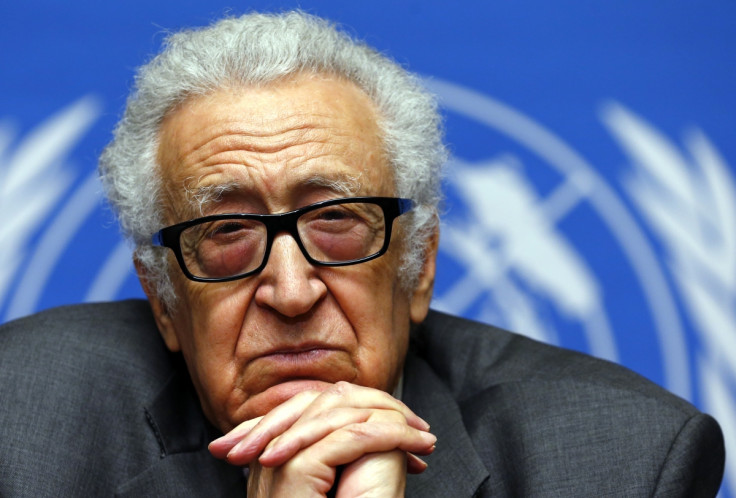 The Syrian peace talks in Geneva are winding down as delegates from the warring sides shared a rare moment of silence to pay homage to the victims of the conflict on the penultimate day of the conference.
The final day of the international conference is likely to be wrapped up with ceremonial events and no breakthrough is expected.
The week-long conference, backed by the UN, was the first occasion when representatives of Syrian President Bashar al-Assad and his opponents came face to face across the table since the conflict broke out in March 2011.
Although the conference has not yielded anything dramatic, diplomats are hopeful that this will pave the way for further talks.
"I hope that in the next session, when we come back, we will be able to have a more structured discussion," said UN special envoy and international mediator Lakhdar Brahimi.
"There is of course agreement that terrorism ... is a very serious problem inside Syria, but there's no agreement on how to deal with it. This is really the beginning of our process," the veteran Algerian diplomat told reporters.
He insisted that he was "very, very disappointed" that the deal over the UN aid convoys waiting outside the war-torn city of Homs could not be implemented. The rebel-held central Syrian city is one of the key battlegrounds in the crisis and it is believed civilians are starving there.
The diplomats are hoping to the keep the options of holding further talks alive so that the opposing sides can be brought together for negotiations.
As a gesture towards that, the sixth day of the talks began on a relatively positive note with both sides observing a moment of silence together for the 130,000 people killed and for the exodus of millions of others.
However, immediately after this, the delegates got back to their hardline positions.
"We presented a proposal that the two sides might agree on the importance of combating violence and terrorism. The other side rejected it because they are involved in the issue of terrorism," said Syria's Deputy Foreign Minister Faisal Mekdad.
The anti-Assad opposition rejected the proposal calling it "one-sided and unacceptable".
© Copyright IBTimes 2023. All rights reserved.