Syria: Assad's government forces recapture Deir ez-Zor hospital from Isis militants
Syrian forces loyal to President Bashar al-Assad have managed to recapture a hospital and university accommodation from the clutches of Islamic State (Isis) militants in the eastern city of Deir ez-Zor. On 14 May, the terror outfit raided the medical facility and took staff and others hostage.
The Syrian army retaliated reportedly killing 20 Isis (Daesh) militants and recapturing the hospital and the university accommodation. Around 35 government supporters were also killed in the incident. It is not known how many hostages were killed.
The exchange between the two groups lasted for several hours, after which government forces retook the Al-Assad hospital which is in the west of the city, BBC reported.
Syrian state news agency Sana said: "Army and Armed Forces units eliminated a number of ISIS terrorists who had infiltrated a hospital in Deir Ez zor city and taken doctors, patients, and other civilians hostage."
"Army units clashed with a group of ISIS terrorists that had infiltrated Al-Assad Hospital in Deir ez-Zor, which resulted in the death of the terrorists," the report read.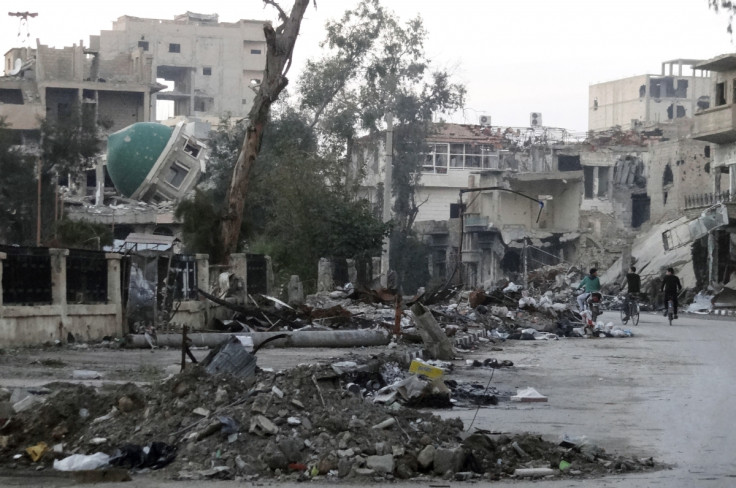 Most of the city – which is an oil-rich area – is under the control of IS. According to Al Jazeera, the attack was different from the ones previously seen, as the facilities were attacked from multiple directions. The UK-based Syrian Observatory for Human Rights said that government forces recaptured the hospital after hours of fierce fighting.
However, IS's propaganda arm Amaq Agency claimed that the militants gained control of a fire station and a checkpoint in the city along with territory near the government-held military airport. Since the beginning of the year, IS has managed to capture numerous neighbourhoods within the city.
© Copyright IBTimes 2023. All rights reserved.