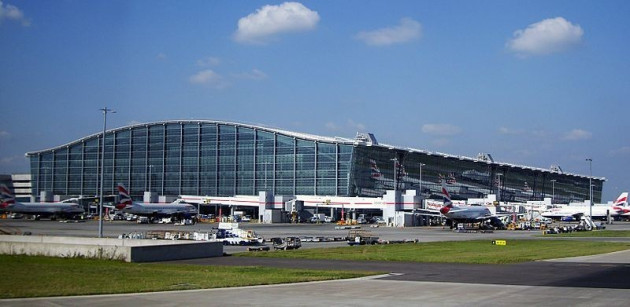 The Metropolitan Police have been granted more time to question two people arrested at Heathrow airport on suspicion of terrorism.
A man and a woman were taken into custody on 9 October after arriving on a flight from Egypt. They were allegedly planning to travel to Syria.
The Met said: "Warrants of further detention were granted at Westminster magistrates' court in respect a 26-year-old man and a 26-year-old woman arrested by the Counter Terrorism Command on suspicion of the commission, preparation or instigation of acts of terrorism.
"The warrant expires on Tuesday 16 October."
Police are conducting searches on two separate addresses in east London. The arrests form part of an investigation into people travelling to Syria to support alleged terrorist activity.
Speaking on the BBC's Today programme earlier this week, foreign secretary William Hague said there was evidence that people were going to war-torn Syria to participate in the fighting.
It has also emerged that one of the people arrested may be an NHS doctor who had been accused of involvement in the kidnapping of British war photographer John Cantlie.
The photographer was held captive by a militant group in Syria in July. After his release, he said one of his captors was a British man who claimed to be an NHS doctor.