Approximately 80% of Kobani has been destroyed after months of brutal combat between Islamic State (Isis) militants and Kurdish forces supported by coalition air strikes, said the head of the Kobani canton.
Isis on Friday conceded defeat in their battle to take the strategically vital city in the semi-autonomous Kurdish region in northern Syria.
Anwar Muslim, head of the Kobani Canton, told Bas News that as a result of the brutal five-month struggle nearly the entire city lay in ruins, and said that an enormous reconstruction job lay ahead.
"After engineering teams clear the city of bombs by planted Isis, the residents of Kobani can return. But before that, we also need to remove all the dead bodies left under wrecked buildings.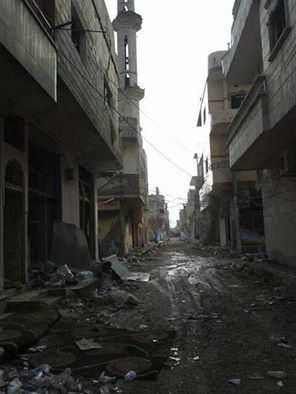 "As a first step, younger people will be allowed to return to Kobani in order to attend to their businesses and their duties in the army and governmental offices. They will be needed to rebuild the city, provide services to pave the road for other residents to return home."
He called on the international community to help the residents of the city as they rebuilt the town and their lives.
"This city has defended humanity against the cruellest terrorist organization in the world," Muslim Said.
He continued, "We need to provide humanitarian aid and facilities for the residents of Kobani. They suffered starvation and displacement for a long time, so we must help them to return home."
In a video released on Friday, Isis declared that Western air strikes had forced them to withdraw from their positions in Kobani, but vowed to return to retake the town.
"A while ago we retreated a bit from Ayn al-Islam because of the bombardment and the killing of some brothers," said one masked fighter, using the group's preferred name for Kobani, reports Haaretz.
They claimed that airstrikes deliberately targeted buildings to leave them with no cover.
Isis seemed poised to take Kobani, until coalition airstrikes which began in September helped to push the jihadist group back.