Isis: Yazidi mass grave with bodies of children, women and men found in Iraq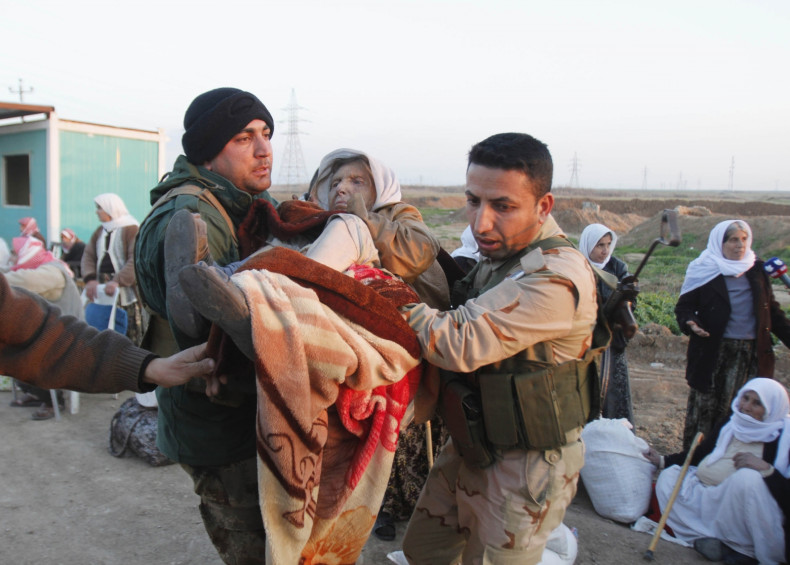 Kurdish forces have found yet another mass grave containing the remains of about 25 members of the Yazidi minority, believed to have been killed last year by the Islamic State (Isis), according to officials.
"Peshmerga forces discovered a mass grave yesterday (Sunday) containing the remains of about 25 people - men, children and women - from the Yazidi [sect] who were killed by IS", Myaser Haji Saleh, a local official responsible for the Sinjar area, told AFP.
If confirmed, the gruesome discovery would be the tenth mass grave containing members of the Yazidi minority, allegedly executed by IS in and around the northern town of Sinjar during the dramatic siege last year. It is unclear how many people were buried in the graves.
Peshmerga forces retook the mostly Yazidi town earlier in December 2014, after a long siege by the jihadists. Hundreds or perhaps thousands of Yazidis are thought to have been killed when IS seized Sinjar in August 2014.
Tens of thousands of Yazidis were stranded on the nearby Mount Sinjar or fled to Iraqi Kurdistan.
The Yazidi religion is a syncretic combination of Zoroastrianism and Sufi Islam, dating back to ancient Mesopotamia. They believe that God and seven angels protect the world, and one of these angels, named Malak Tawus and believed to be embodied by a peacock on Earth, was thrown out of paradise for refusing to bow to Adam.
Muslims view the figure as a "fallen angel" and consider Yazidis to be devil-worshippers and apostates.
Sunni militants stormed into villages in north Iraq, forcing residents to flee. Those who stayed were given a simple option: convert to Islam or die.
Hundreds of Yazidis were shot dead and women and children buried alive. Many women were taken away as slaves and raped.