Syria: Isis publicly whips three drug addicts and burns vast supply of cannabis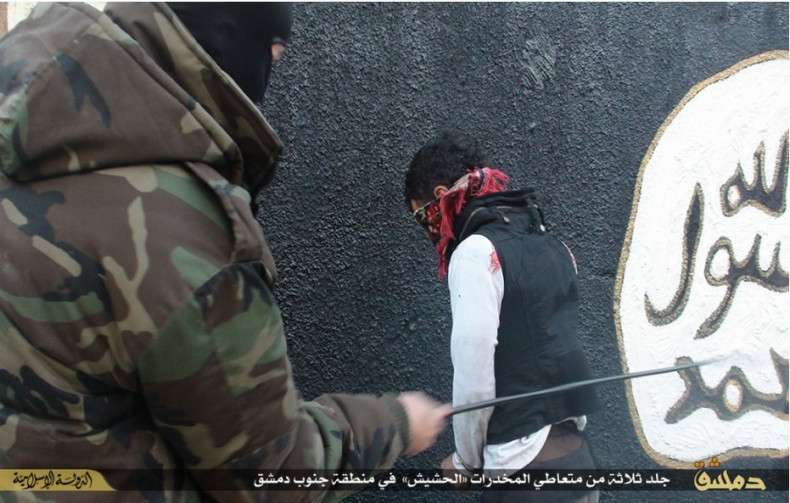 Islamic State (Isis) have released photos of three drug addicts being whipped in public near the Syrian city of Damascus.
According to the captions on the pictures, the three men were accused of taking illegal substances and were punished in accordance with Sharia law.
A small crowd of young men, mostly fighters wearing military fatigues, can be seen watching the beating.
The three guilty men appear to be in their twenties, wearing casual clothing and covering their faces with scarves.
It is not known how many times the three men were flogged for using drugs but at least 60 to 80 lashes are given for the consumption of alcohol.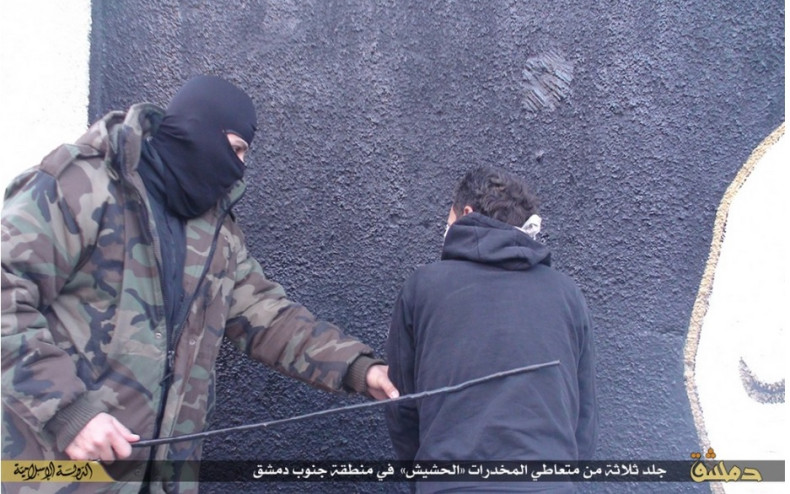 IS has become known for its radical interpretation of Sharia law. Public stonings, amputations and whippings have all been carried out in recent weeks in both IS territories in Syria and Iraq.
The extremist group's religious police, known as the Hesbah, recently posted photos of their officers burning a large supply of cigarettes and drugs near the IS-controlled city of Raqqa.
Black binliners filled with loose branches of cannabis and other drugs are shown after they were discovered hidden in a pickup truck.
Thousands of cigarettes were also discovered, secretly stashed underneath the truck.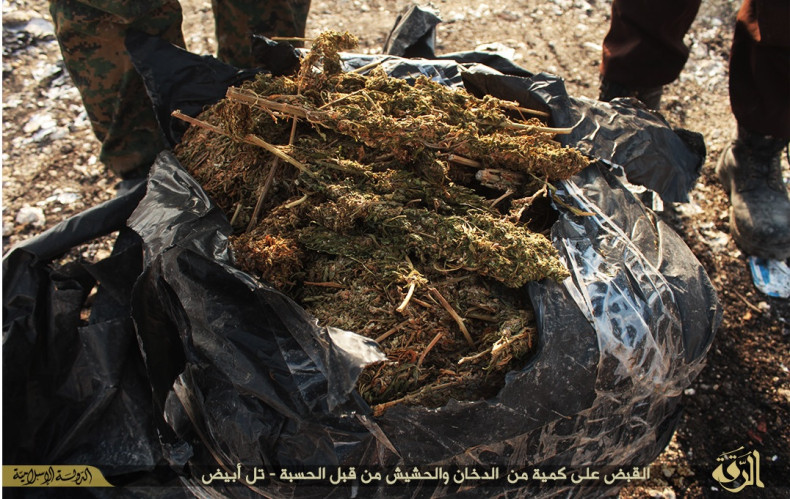 The photos show the Hesbah officers extracting the illegal substances from underneath and inside the truck before dumping them in a pile on the ground.
The mound of drugs and cigarettes are then set on fire, which erupts quickly with the flammable materials.