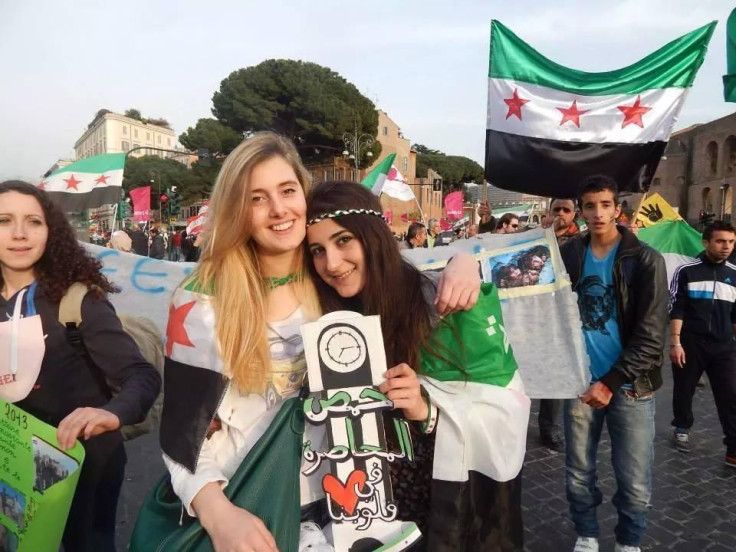 The two Italian aid workers who were kidnapped in Syria have been freed, Rome said.
Vanessa Marzullo, 21, from Bergamo and Greta Ramelli, 20, from Varese were working on humanitarian projects in Aleppo when they were abducted on 1 August.
The Italian prime minister's office tweeted: "Greta Ramelli and Vanessa Marzullo are free and will soon be back in Italy".
The two, who had visited Syria several times since 2012 as part of humanitarian medical projects, were held by Islamist militants believed to be affiliates of the al-Qaeda-linked Jabhat al-Nusra group.
The pair are founders of the Horryaty Project, which brings medical assistance to war-torn regions, and entered the country on 28 July from the Atma refugee camp.
Earlier this month, Ramelli and Marzullo appeared in a video appeal begging for their lives.
In the footage the pair, wearing niqabs and holding a piece of paper with the date 17 December written on it, called on the government to work for their release. It was not immediately clear if a ransom was paid. Rome is known to have negotiated the release of Italian hostages in the past.