Syria: Russian air strikes 'kill civilians and school children' in rebel-held areas
Russia has conducted more than 5,000 air strikes since it began its air offensive in Syria. However, only a third of these air strikes have targeted Islamic State (Isis), a senior US official has said. Rescue workers and rights groups say Russia's bombing in Syria has killed scores of civilians at busy market places and in residential areas. Russia denies this.
Bombs dropped by suspected Russian war planes killed at least 12 Syrian schoolchildren on 11 January when they hit a classroom in a rebel-held town in Aleppo province, according to the Syrian Observatory for Human Rights. The air strike hit the town of Injara some 15km (nine miles) west of Aleppo city. A teacher also died and there were reports of others wounded, some critically, the monitor said.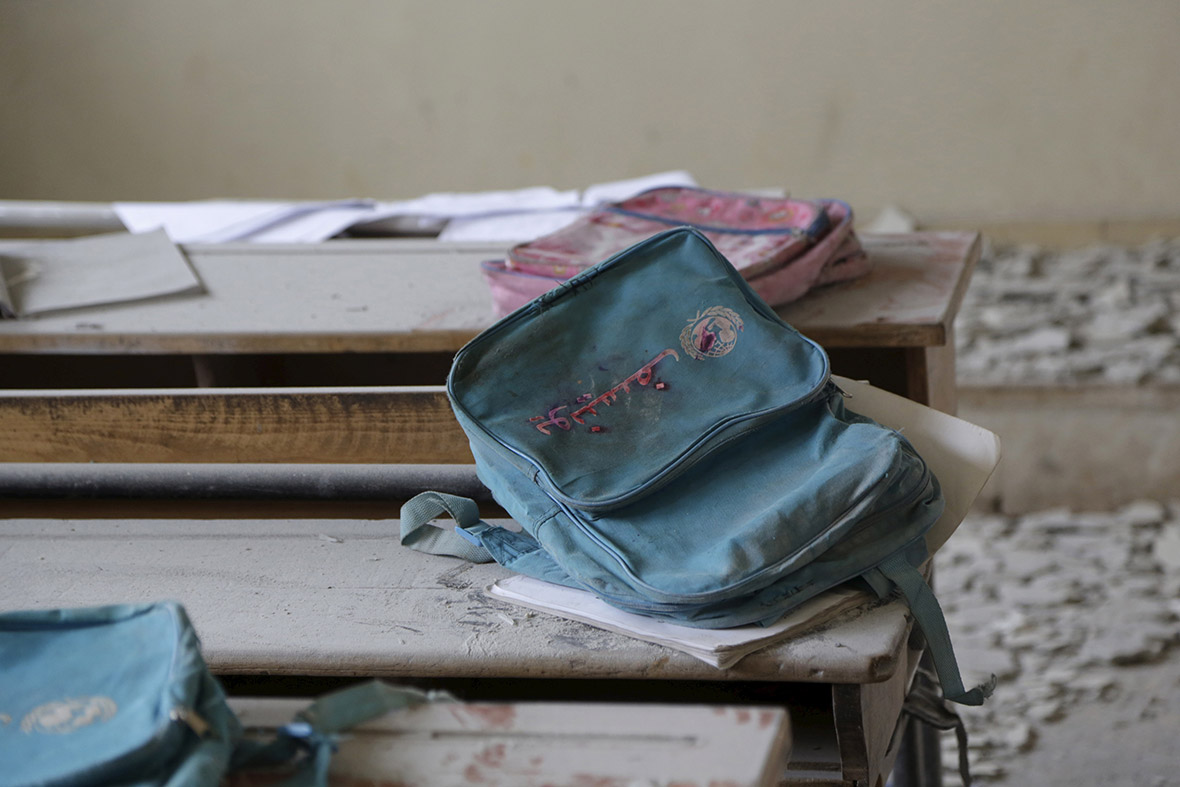 Syria's opposition coordinator, Riad Hijab, put the death toll at 35 and said the Russian strikes had hit three schools in total. He said Russia was flaunting UN Security Council resolutions by bombing civilians and said such action meant the opposition could not negotiate with President Bashar al-Assad's government.
"We want to negotiate but to do that, the conditions have to be there," Hijab told reporters. "We cannot negotiate with the regime when there are foreign forces bombing the Syrian people."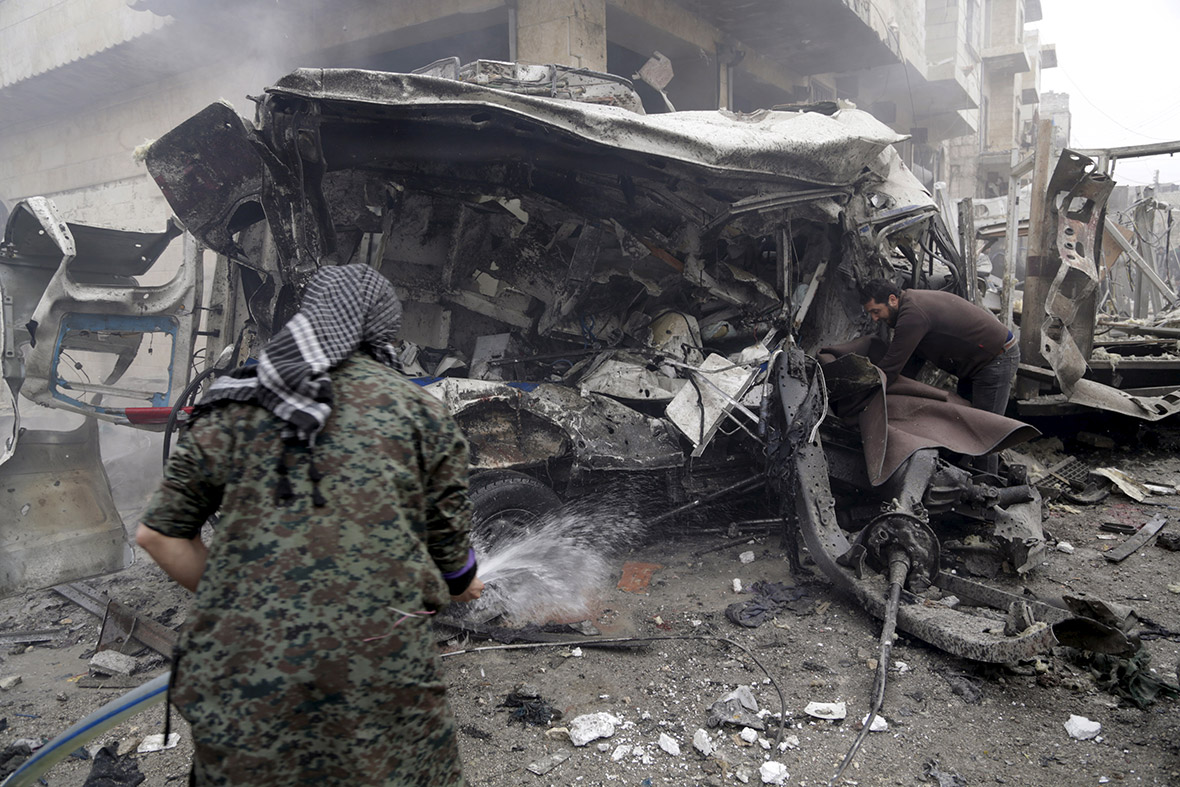 Hijab, a former prime minister under President Bashar al-Assad, defected to the opposition in 2012. He was chosen in December 2015 as coordinator of the opposition negotiating body to lead future Syria talks. Peace talks are scheduled to be held between the government and opposition on 25 January under the auspices of the UN. However, opposition officials have already cast doubt on whether the talks will go ahead on schedule, citing a need to see goodwill measures from the government side.
French Foreign Minister Laurent Fabius called on Moscow and Damascus to stop "inadmissible" attacks against civilians. He and French President Francois Hollande reiterated the Western view that Assad, who has strong backing from Moscow and Tehran, must relinquish power under any peace settlement. "Bashar al-Assad has no role in the Syria of tomorrow," Hollande said after talks with Hijab.
The Kremlin launched air strikes over Syria in September 2015, saying it wanted to help Assad, its main Middle East ally, defeat IS (Daesh) and other militant groups. Russia's Defence Ministry said on 11 January that its air force had carried out 311 sorties in Syria since the beginning of 2016 and had hit 1,097 targets. Lieutenant General Sergei Rudskoi said: "The Russian air force continues to carry out air strikes against units of international terrorist organisations on the territory of the Syrian Arab Republic."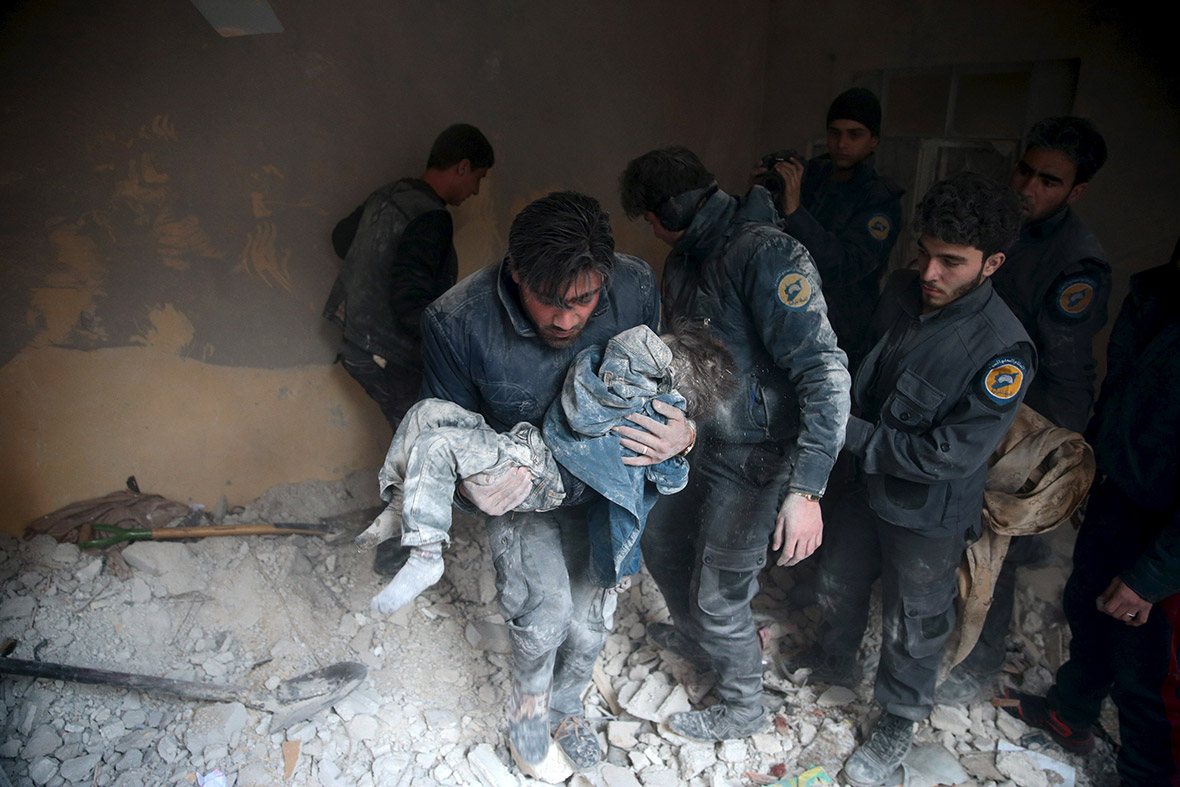 Syrian government troops and allied militiamen have seized the key rebel-held town on Salma and expanded their area of control around a major insurgent stronghold in the north-western province of Latakia. The recapture of Salma is the latest in a string of military achievements by the government recently, supported by Russian air power and Lebanon's Shia militant Hezbollah group.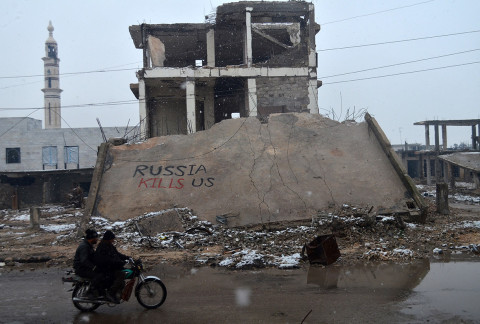 "Salma has fallen after 93 days of battles and daily barrel bombs and air strikes," said Zakariya Ahmad, an opposition activist in the nearby Idlib province. He said activists in the region had reported 92 air strikes believed to be Russian on Salma in the last 24-hour stretch before it was fully seized by government troops.