Syria: UN diplomat Staffan de Mistura calls for political solution to end war in Aleppo
De Mistura says the only way to win peace in Syria was to reach a power-sharing agreement between rival factions.
UN special envoy for Syria, Staffan de Mistura, has called for a political solution to end the war in Aleppo. The Italian-Swedish diplomat said that Syrian government forces may have almost won the battle for east Aleppo, but the war was not over as yet.
Speaking about the manner in which peace could be achieved, De Mistura said, "A serious discussion about the future political set-up of Syria [is the only way]."
"We are at the last steps of the battle for Aleppo...this is likely to end very soon. But that's not the end of the war, that's the end of the battle for Aleppo. But it will have a major psychological impact and that we cannot devaluate at this stage," he said on the BBC Radio 4's Today show.
The Syrian army has seized 85% of rebel-held parts of the city in recent weeks. However, the escalation in warfare has forced tens of thousands of civilians to seek shelter in government-controlled regions.
Mistura's comments come ahead of Saturday's (10 December) meeting between Russian and American officials in Geneva, where they will discuss the situation in the war-torn Syrian city.
Officials are set to meet to stop Aleppo from "being absolutely, completely destroyed", US Secretary of State John Kerry said and described the conflict in Aleppo as the worst since the Second World War.
According to reports, the meeting will focus on ways to protect civilians and discussions will be held on the future of rebels in Aleppo's eastern districts.
Since the uprising began in Aleppo in 2012, the city has suffered massive damages. It is currently split between the government-held western part and the rebel-controlled east.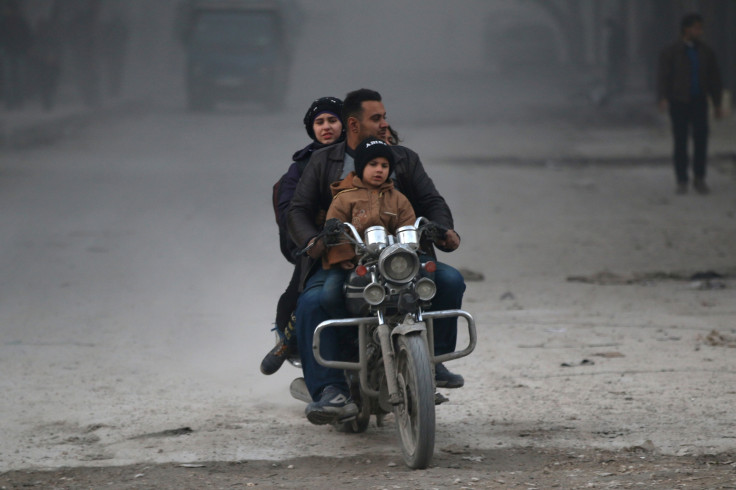 © Copyright IBTimes 2023. All rights reserved.